Danny Masterson's Wife Bijou Phillips' Wrote Letter of Support In Rape Trial
Danny Masterson
Bijou Phillips' Letter of Support in Rape Case
Before Divorce Filing
Danny Masterson's wife Bijou Phillips was all-in when it came to supporting her husband in the weeks before she filed for divorce, writing a character reference in his rape trial sentencing.
Bijou sent a letter to Los Angeles Superior Court Judge Charlaine Olmedo, ahead of the disgraced actor's sentencing earlier this month -- much like those sent in from Ashton Kutcher and Mila Kunis -- pleading for a lighter sentence to come her husband's way.
In it, Bijou said he was a "live-saving" man who spent his time during his rape allegations farming to help support his family -- and pointed out the ways he helped young actors stay away from the dark side of fame -- another thing Ashton and Mila noted in their letters.
She also said she still couldn't accept that he raped 2 women ... something he was found guilty of months before.
Bijou reportedly let out a wail in the courtroom when he was found guilty back in May ... Judge Olmedo had to tell her to keep her composure or step out of the courtroom.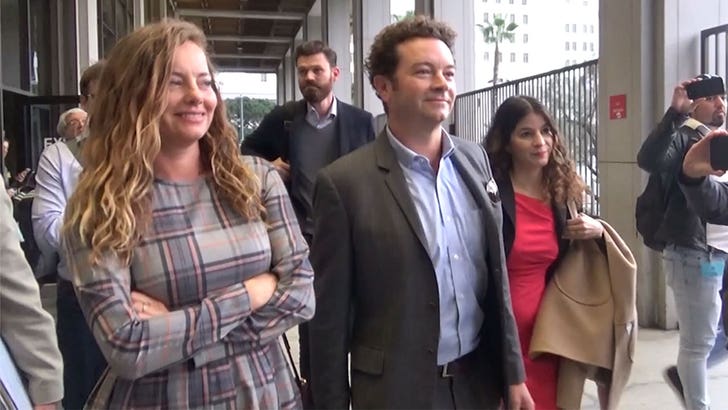 11/30/22
SplashNews.com
What's shocking is how quickly it appears her feelings have changed over Masterson -- TMZ broke the story, Bijou filed to put an end to their marriage in a California court on Monday, less than 2 weeks after he was sentenced.