Shannon Beador Surfaces After DUI Arrest with Ex-Boyfriend John Janssen
Shannon Beador
Surfaces After DUI Arrest ...
Leans on Ex for Comfort?!?
Shannon Beador is rest and recovery mode after crashing her car and getting busted for DUI -- and new pics show her getting by with a little help from none other than her ex-boyfriend, John Janssen.
Check out these photos of the 'RHOC' star heading up to what we're told is John's pad in Newport Beach, CA -- just a few days after Shannon was arrested for allegedly driving under the influence ... not to mention what cops say was a straight up hit-and-run.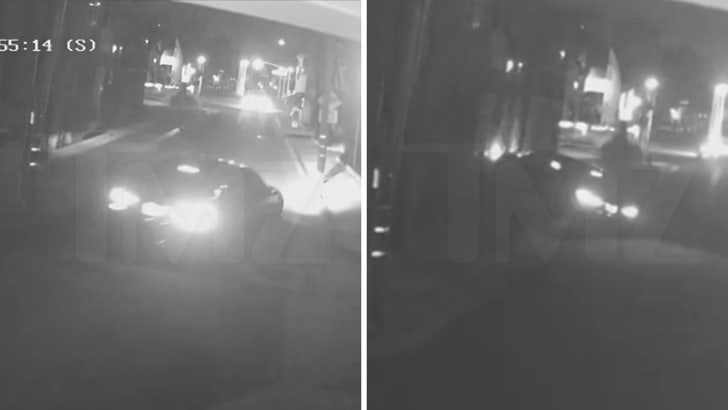 9/16/23
TMZ.com
Shannon headed up the stairs Tuesday, with John following closely behind. You can see her left arm is tucked inside her jacket, and the photog on the scene says she might've been wearing a sling ... suggesting she was injured in the crash.
What's also interesting is seeing her with John --. remember, they'd gone through a nasty split, which devastated SB. Now, however, he seems to be in her corner again.
TMZ broke the story ... Shannon was taken to jail Saturday night over what cops say was a wild ride in her car that ended with her slamming into someone's home, damaging a concrete planter and damn near going through the front door.
We also obtained video of Shannon's alleged DUI incident ... and the footage appears to show her driving in an erratic manner right before the crash. Through her attorney, Shannon's said she's extremely apologetic and remorseful.
Luckily, she didn't hit anyone with her car, but it does look like Shannon might've been dinged up. We'll see if her healing process really leads to a rekindling with John.