Shannon Beador Allegedly Tipsy at Bar Before Arrest, 'Bitching' About Alexis Bellino
'RHOC' Star Shannon Beador
Allegedly Tipsy At Bar Before DUI Arrest ...
Heard 'Bitching' About Alexis Bellino
Shannon Beador was allegedly pretty boozed up ahead of her car crash and DUI arrest -- we're told she was at a nearby bar, complaining about a certain former 'RHOC' star.
A witness tells TMZ ... Shannon was with her pal and business partner, Steve Muller, at "A Restaurant" -- that's the real name -- in Newport Beach, CA on Saturday night. FYI, the spot is about half a mile from where she crashed her car later in the night.
We're told Shannon appeared tipsy while hanging at the bar the entire time, but it's unclear exactly what she was sippin' on. As one witness put it ... she was loud and boisterous through the night, with her arms flailing in the air.
A fan even snapped a pic with the reality star as the night went on.
We're told Shannon was overheard at one point complaining about former 'Housewives' star Alexis Bellino, who was also in the restaurant -- although, that allegedly didn't stop Shannon from bitching about her to other people nearby, with real animosity in the air.
When reached for comment, Alexis told TMZ ... "When my girlfriends and I arrived for a fun night out together, it was soon brought to my attention that Shannon was also at the same restaurant. Shannon and I did not interact that night, but it greatly saddens me to learn that she may harbor negative feelings or resentment toward me, as I was not involved in Jim Bellino's lawsuit against Shannon. From one single mother to another, I wish Shannon nothing but the best as I know she is facing trying times ahead."
In case you didn't know, Alexis is referring to her ex-husband, Jim, who filed a million-dollar defamation lawsuit against Shannon and Tamra Judge in 2018, claiming they talked smack about his business on a podcast.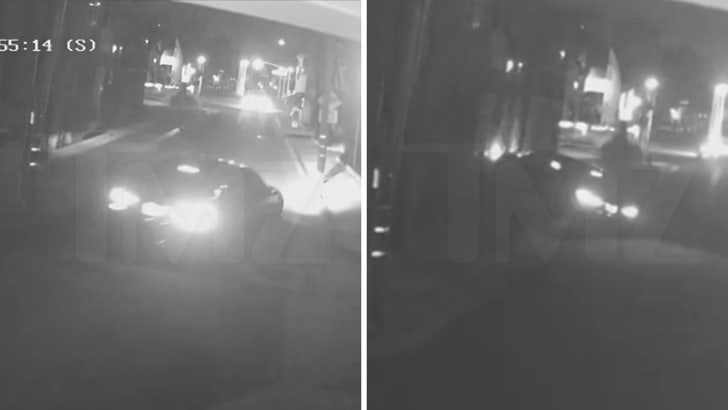 9/16/23
TMZ.com
Don't forget, Shannon's night at the bar came hours before video showed her car slamming into the side of a home ... leading up to her arrest for DUI and hit-and-run.
We covered it all on the latest episode of The TMZ Podcast, available on all podcast platforms.