'Real Housewives' Alcohol-Fueled Arrests Over The Years
'Real Housewives'
Boozy Arrests Over The Years ...
Beador, Richards, Luann
Shannon Beador's DUI isn't the only allegedly booze-fueled arrest that's gone down in the world of 'Real Housewives' ... a handful of folks from the series have been accused of and busted for similar offenses in the past.
As you know, video appears to show Shannon slamming her car into the side of a house in Newport Beach over the weekend. Law enforcement sources tell us she was trying to pretend she was walking her dog when cops arrived ... but was arrested and booked for DUI and hit-and-run.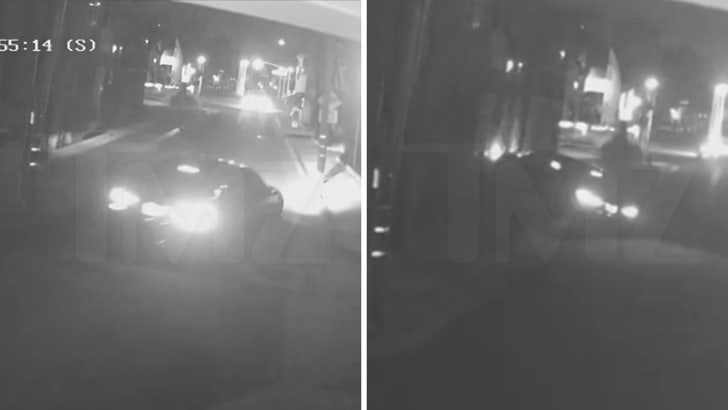 9/16/23
TMZ.com
But, Shannon's ordeal is just the tip of the 'Housewives' iceberg.
TMZ broke the story, Kim Zolciak's 20-year-old daughter, Ariana, was booked in Georgia last year for 3 separate charges ... misdemeanor DUI driving under the influence of alcohol, misdemeanor improper lane change, and underage alcohol possession.
Ariana's lawyer told us she was "involved in a minor fender bender," and said officers "incorrectly concluded she was impaired by alcohol. That was not the case. She wholly denies these allegations."
Dorit Kemsley's husband, PK, was busted for DUI in 2021 after CHP officers said they saw his Bentley weaving in traffic on L.A.'s 101 freeway. His attorney told us he had a glass of wine at dinner before driving, and regretted not finding another way home.
Law enforcement told us PK blew a .081 blood alcohol in the field, but blew a .076 when he arrived at the police station. The legal limit is .08 BAC, and we were told the level change led prosecutors to decide to not charge him.
'RHONY's Luann de Lesseps was arrested in 2017, being hit with a slew of charges after her alleged drunken rampage -- including battery on a law enforcement officer, resisting arrest with violence, and 2 counts of corruption by threat.
She allegedly told cops, "I'm going to kill you all," and later struck a plea deal for that case ... but authorities say she later violated her probation by drinking mimosas.
Kim Richards also got busted back in 2015, allegedly reeking of booze and slurring her speech while being dragged out of the bathroom by cops at the Polo Lounge inside the Beverly Hills Hotel.
She was charged with trespass, resisting arrest, battery on a police officer, and drunk in public. She eventually completed her probation.
Quite a long and wild list of arrests ... but it's 5 o'clock somewhere.
Do you think Shannon Beador's DUI/hit-and-run will affect her chances of staying on the 'Real Housewives' franchise? Vote below.