Golfer Viral For Ripping His Shirt Off Banned From Golf Course
VIRAL GOLFER
BANNED FROM GOLF COURSE FOR Shirtless BEHAVIOR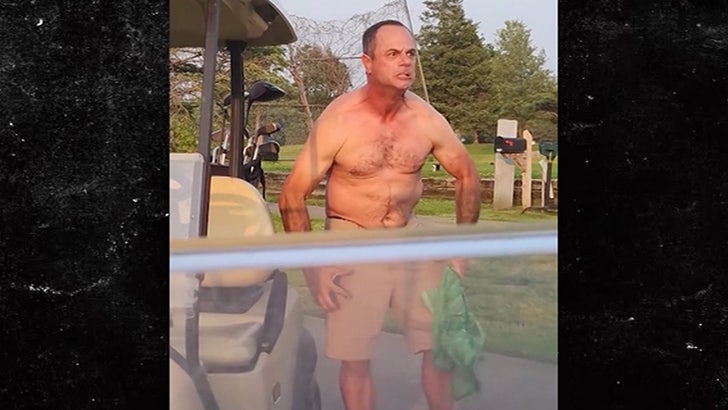 TikTok / @kennethdavis8680
The viral golfer who ripped his shirt off and threatened to fight others is no longer welcome at the scene of his bizarre outburst ... TMZ Sports has learned.
The golfer has reportedly been identified as John Reeb, a middle-aged man from Ohio with an extensive criminal history.
We spoke with Heather Ryan, the general manager of Crooked Creek Golf Course in Ottawa Lake, MI, who tells us Reeb is permanently banned from the course due to the behavior he showed in the viral video.
We're told the people Reeb threatened reported him to Crooked Creek staff shortly after the incident ... Reeb was then asked to leave the course and told he couldn't ever come back.
Heather tells us Reeb has also been banned from Cherrywood Golf Club ... another course they own in Ottawa Lake.
Staff at both courses are fully briefed on Reeb and have been given photos of him to make sure he doesn't enter.