Drake Roasts Charlamagne On IG: 'Off-Brand Morris Chestnut'
Drake
I'm Sick Of Your Zestiness, Charlamagne...
Off-Brand Morris Chestnut!!!
3:18 PM PT -- And just like that ... Drake has earned his 12th #1 hit with "Slime You Out" ... the most-ever amongst rappers.
Drake is finally firing back at Charlamagne after years of sneak disses ... with the 'Breakfast Club' host's critique of his new song with SZA being the final straw!!!
On Monday, Drake emptied the clip in his IG stories ... addressing Charlamagne by his gov't name while accusing him of harboring envious emotions.
He also compared Charlamagne to a low-budget Morris Chestnut and posted several snapshots of Charlamagne modeling to prove his point! The fans got a kick outta that.
Drake was triggered by Charlamagne's review of "Slime You Out," which he essentially called boring, claiming people checked out shortly after it dropped.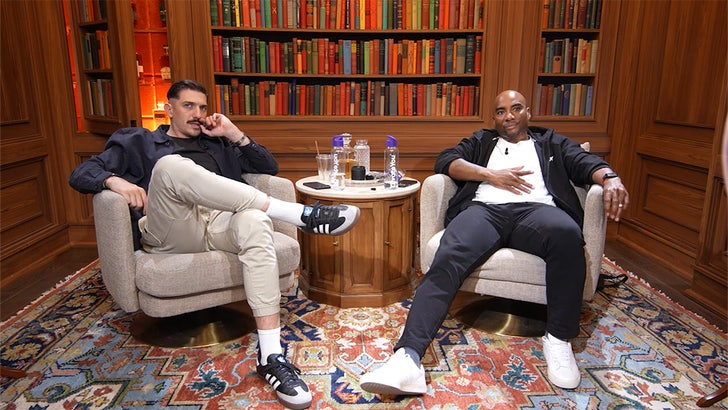 Brilliant Idiots
The song is projected to top the Billboard Hot 100 this week so obviously people are listening to it, but Charlamagne says he hears crickets.
Following Drake's blasts, Charlamagne blew off the shots while reacting on-air Monday ... joking that Drake picks a beef with him every time it's time for an album rollout.
The two had their back-and-forth exchanges over the years but as Charlamagne remembers things, they buried the hatchet at the conclusion of Drake's beef with Meek Mill around 2015.
Apparently dissing the man's art is a re-declaration of war!!!