Mauricio Umansky Says Kyle Richards and Morgan Wade Haven't Had Sex, No Relationship
Mauricio Umansky
Kyle and Morgan Aren't Having Sex
Not Romantic Relationship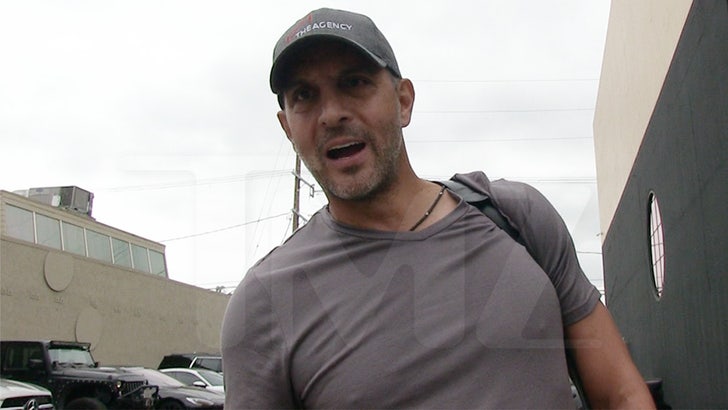 TMZ.com
Mauricio Umansky says he's positive ... Kyle Richards has not cheated on him and she and Morgan Wade are not having sex. In fact, he says their relationship is all friendship and business, and that's it.
We got Mauricio on his way into "Dancing with the Stars" rehearsal Friday and our photog asked him about the rumored relationship between Kyle and Morgan.
As you know, Kyle and Morgan have been hanging out a ton during Kyle's separation from Mauricio ... with the women filming lots of things together, like documentaries, reality TV segments and music videos.
But, Mauricio says that's where Kyle and Morgan's relationship ends.
Sounds like Mauricio would know, because he's still communicating with Kyle during their time apart. He says she actually texted him Friday so he could clear up some recent comments he made about their relationship timeline.
Mauricio raised eyebrows this week in his appearance on The Agency's 'Red Mic' podcast when he said, "We were dealing with our own things, kind of, super quietly and internally, just our own issues, I mean, certainly, we're not separated. We're not divorced at this point. We are not any of that stuff."
Kyle and Mauricio have been separated for months now ... but he says the answer was in response to a question about whether he and Kyle planted the initial story of their separation back in July to boost TV ratings, which he denies.
Mauricio tells us People, which was first to report their separation, actually got the story wrong, at least technically ... insisting he was NOT separated from Kyle at the time the story broke. Of course, they separated shortly after.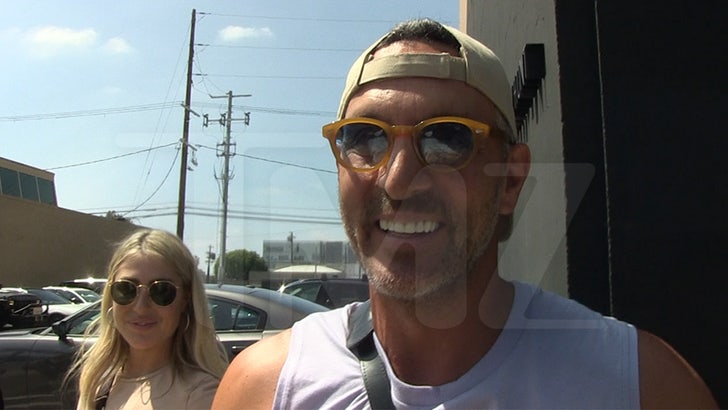 9/14/23
TMZ.com
Mauricio is super pissed at whoever was the source behind the People story ... he says he tried to get the outlet to give him a name, telling us if he finds out the source is someone who works for him they're getting fired ... and if it's a member of their inner circle, the person is getting booted.
Obviously, there's a lot of drama around Mauricio and Kyle right now ... and it's been a rough year for them both, which he says is a factor in their separation ... but he says 'DWTS' has been a great outlet to relieve stress.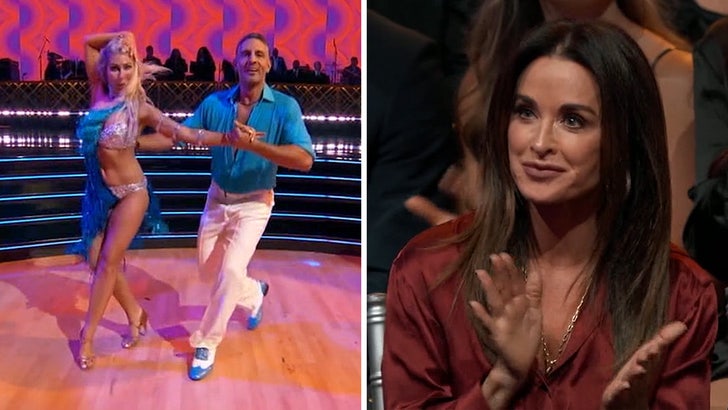 9/26/23
ABC
Kyle would seem to agree ... showing up to support Mauricio in his big 'DWTS' debut.
Mauricio has a lot to say here ... and he tells us why he's not ready to give up on his marriage.