Ex-Boston Red Sox Knuckleballer Tim Wakefield Dead At 57
Tim Wakefield
Dead At 57
Days After Schilling Revealed Diagnosis
Knuckleballer Tim Wakefield, a 2x World Series champion, has died at the age of 57 ... just days after former teammate Curt Schilling revealed the longtime starting pitcher was battling brain cancer.
The Boston Red Sox, Wakefield's team for all but two of his 19 MLB seasons (he spent his early days with the Pirates), announced the devastating news on social media.
"Our hearts are broken with the loss of Tim Wakefield," the BoSox wrote on X.
"Wake embodied true goodness; a devoted husband, father, and teammate, beloved broadcaster, and the ultimate community leader. He gave so much to the game and all of Red Sox Nation."
"Our deepest love and thoughts are with Stacy, Trevor, Brianna, and the Wakefield family."
On the mound, Wakefield could be nearly unhittable … thanks to his knuckleball. TW won 200 games and retired with a 4.41 ERA. Tim struck out over 2,100 batters and earned a trip to the All-Star Game in 2009.
He won two World Series in 2004 and 2007.
Wakefield retired in 2011 ... and was later inducted into the Red Sox Hall of Fame.
Of course, it wasn't publicly known that the former All-Star was sick until Schilling, on his podcast last week, revealed Tim was battling cancer and fighting for his life, seemingly against the Wakefield family's wishes.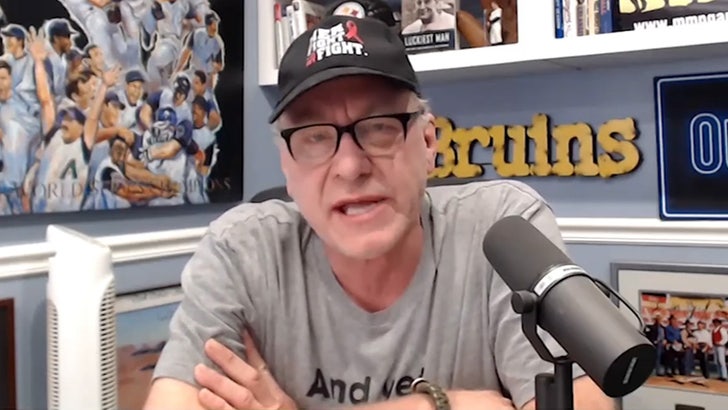 The Curt Schilling Baseball Show
Curt even acknowledged "I don't even know if he wants it shared," but explained he was Christian and remarked ... "I've seen prayer work and so I'm going to talk about it."
Schilling categorized the illness as "a very serious, very aggressive form of brain cancer."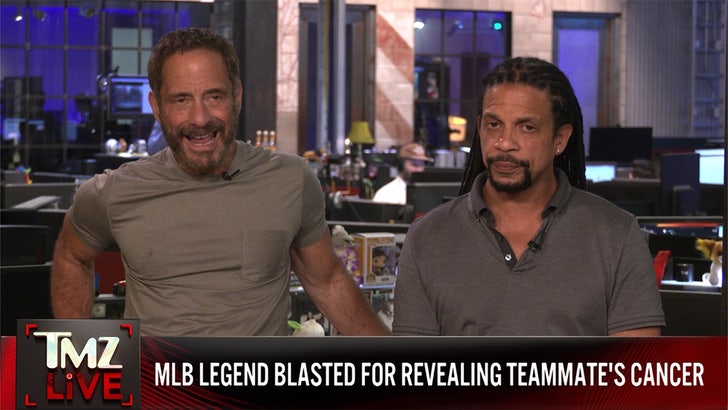 9/28/23
TMZ.com
Many were outraged by Schilling's actions ... Jason Varitek's wife, Catherine, blasted the World Series MVP-winning pitcher. The Red Sox also condemned Curt, saying, "Health is a deeply personal matter they intended to keep private as they navigate treatment and work to tackle this disease."
The MLB team added that the Wakefields were asking for "privacy at this time."
Sadly, just three days later, the legendary knuckleballer and father of two, passed away.
Many from the baseball community have begun reacting to the terrible news, with Tim's former teammate, Kevin Youkilis, summing Wakefield up perfectly.
"He was a great teammate and just a great friend."