Tupac Led Massive Crew Out of MGM Grand Before Shooting, New Video Shows
Tupac
Led Massive Crew Out of MGM Grand
... New Video Shows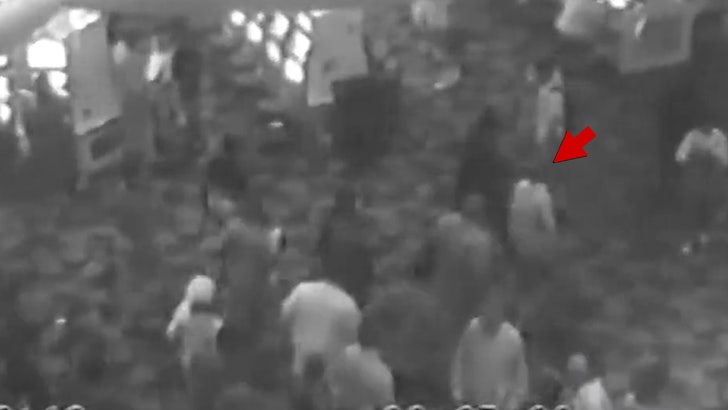 8NewsNow
Tupac Shakur looked like a man on a mission after he got into a fight with the person suspected to have shot and killed him -- this according to new surveillance footage.
KLAS 8 News in Las Vegas obtained the 27-year-old security video recorded inside the MGM Grand shortly after Pac, Suge Knight and a bunch of other Death Row associates jumped Orlando Anderson in a casino lobby.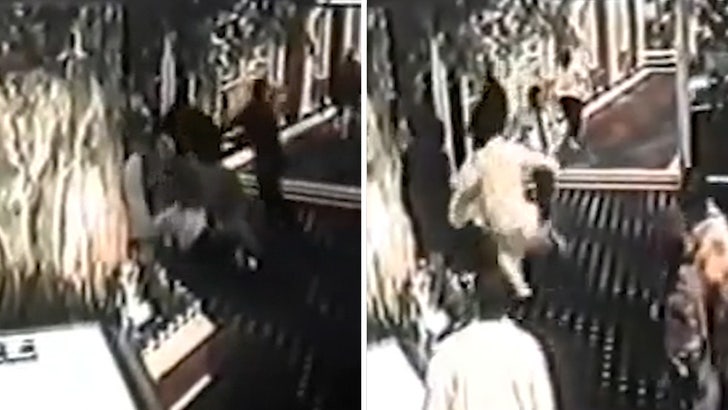 SEPTEMBER 1996
It mirrors the famous security footage that's already out there, showing Tupac and co. charging toward Anderson after catching wind of him being in the building.
The new footage, though, shows Tupac still looking pretty heated as he leads a massive group of people as they head for an exit of the MGM Grand. It's also very clear that casino security was tracking their every move, because the security cam zooms in on Tupac a few times.
KLAS also got new photos taken later that night -- after the shooting -- showing the famous BMW he and Suge were riding in riddled with bullets. The new frames show the interior and more close-up shots of the exterior, which display the full extent of the damage.
You can see the passenger seat where Tupac was seated when a white Cadillac pulled up alongside of them on the strip -- after the MGM brawl -- and the aftermath looks brutal.
As we reported ... Duane "Keefe D" Davis was arrested last week and charged with murder. He's often said, publicly, he wasn't the actual triggerman ... but instead handed the gun to others in the car.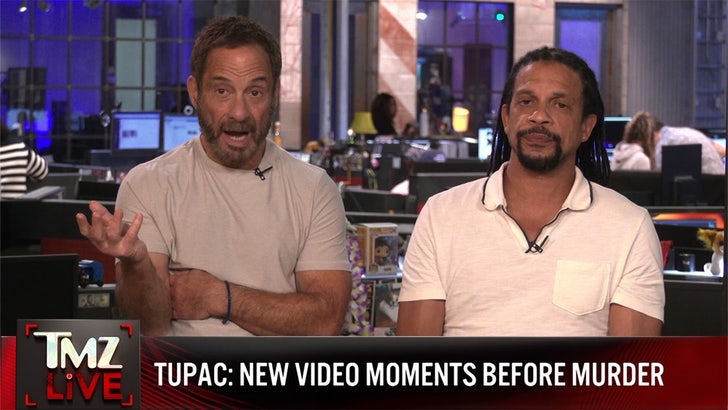 TMZ.com
Clark County officials have explained even someone who aids and abets in a murder -- as they're alleging Keefe D did here -- can be charged with the murder itself. There's also no statute of limitation in Nevada for murder.
There is only one other living witness who could possibly speak on this case ... and that would be Suge himself -- who told us just yesterday that he ain't saying s*** about it.
In other words, this prosecution and the one defendant will have to do in terms of answers ... even all these decades later.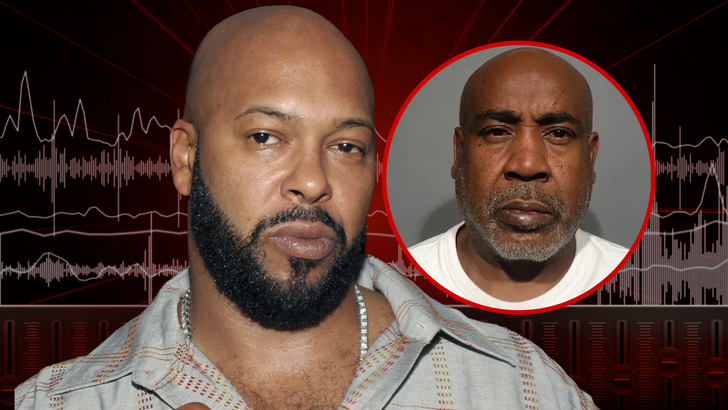 TMZ.com
Mind you, Tupac was shot and killed in 1996 ... and Keefe D has been boasting about his involvement for several years now -- another element to this whole saga that's turned heads.