Drake Gives Away Brown Birkin Bag to Fan In Miami During 'Blur' Tour
Drake
Gives Birkin Bag to Talented Fan ...
Not for 'Her 'T***ies,' Tho!!!
Drake is making a habit of putting big smiles on the faces of his fans by giving away designer bags on tour ... and the latest one in Miami came with a very important disclaimer.
Champagne Papi was performing last week at the Kaseya Center when he spotted Nicolette Valenti singing along in the crowd, and eventually he had his security deliver her a brown Birkin.
Drake picked her out between songs, but let the audience know he wasn't blessing her with a bag because of her large breasts -- which has been a thing at previous tour stops -- instead, he said it was because of the way she was singing all night.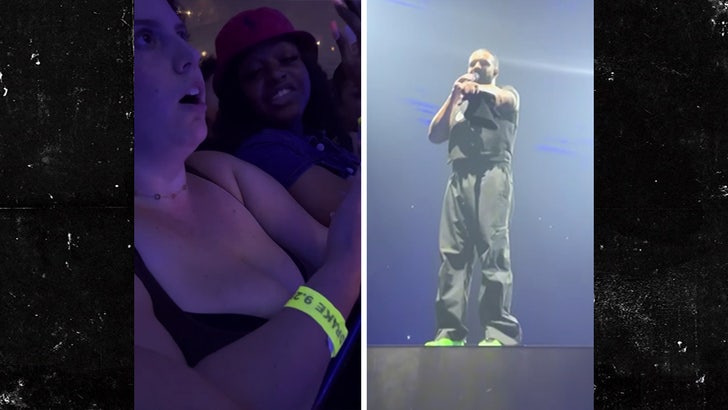 TikTok / @Nicolette.Valenti
In video capturing the giveaway, Drake tells the audience he likes to make people's days and Nicolete needs a brown Birkin to go with her brown top, and then security swooped in for the handoff.
Nicolette tells us she immediately called her mother ... Drake noticed her making the call, and after she showed him her phone, he dedicated the next song to her mom.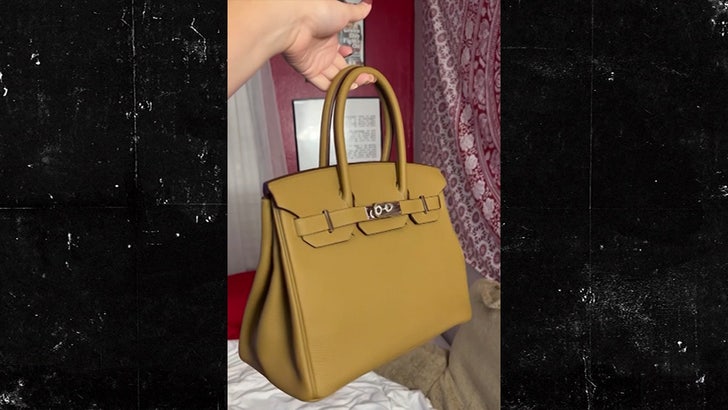 TikTok / @Nicolette.Valenti
Birkin bags can run well past 5 figures in retail, so Drake arranged for Nicolette to get a police escort out of the venue ... and she says Drizzy's stage manager made her text him to make sure he knew she made it home safely with the Birkin.
It was an unforgettable moment for Nicolette ... and she tells us she is never selling the bag.
As we reported, Drake also gave out a pink Birkin bag back in August during his tour stop in Los Angeles, so it's becoming a thing -- regardless of bra size.