Will Ferrell DJs At USC Frat House Before Big Arizona Win
Will Ferrell
DJs at USC Frat Party ...
Before Big Arizona Win
Will Ferrell reprised his role as Frank the Tank for a rager this weekend at USC -- only, this time, he was spinning records for the party animals ... and luckily, no streaking after.
The actor was spotted handling music duties at the Sigma Alpha Mu frat house in L.A. Saturday -- and based on the lighting ... it would appear this thing was a pre-game blowout that went down during the day, before kickoff in the evening.
There isn't much context beyond what you see in the clip ... it's WF with his shades on, blasting music from his turntable on a balcony -- with a bunch of college kids around.
Sounds like he was going old school with 'Eye Of the Tiger,' no doubt trying to pump everyone up before the big game against the University of Arizona -- which ended up turning into a nail-biter, going into triple OT and ending with a stunning victory for the Trojans.
As for what the connection is here ... well, Will's a USC alum and a known diehard fan -- has been for years. But more specifically, his 19-year-old son Magnus actually goes to USC right now ... and something tells us he might also be in this fraternity.
Assuming that's the case, you can put two and two together on Will's appearance here.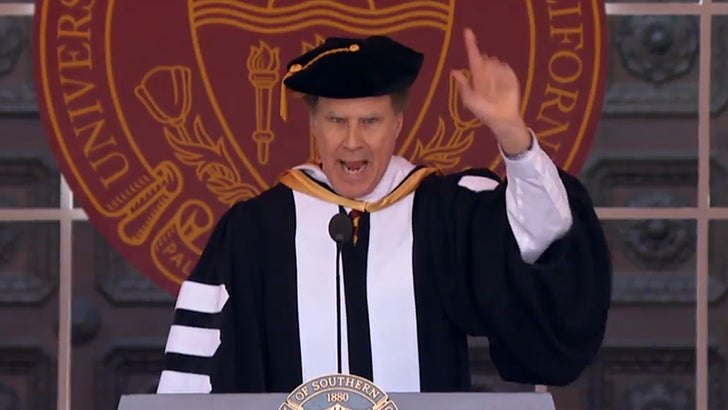 USC
The homie can do it all for his alma mater ... whether it's in a commencement speech or turning up the student body for a big matchup -- Will's got the Trojans covered on all fronts.