Britney Spears Posts & Deletes Dance Video with Bandaged Finger
Britney Spears
Posts/Deletes Dance Vid
Featuring Bandaged Finger
Britney Spears once again appears to have injured herself in the wake of her troubling knife dance videos -- this time, it's one of her extremities that looks to have been cut.
The pop star posted and deleted this video over the weekend ... which depicts her twirling around in her home like usual -- only this time, she's got her right index finger bandaged up. She's certainly not hiding the injury ... prominently flashing it in her routine.
Waiting for your permission to load the Instagram Media.
Like we said, this clip got thrown up on her official IG account ... and it was quickly removed, but not before eagle-eyed fans spotted it and screen-recorded too. In its place is a separate dance video that shows BS dancing with no bandage in sight -- and seemingly fine.
Of course, the fact she seems to have outed herself here -- having experienced another apparent cut -- is deeply concerning after her recent knife prop fascination ... which looks real, despite what she's insisted (namely, that the blades are fake).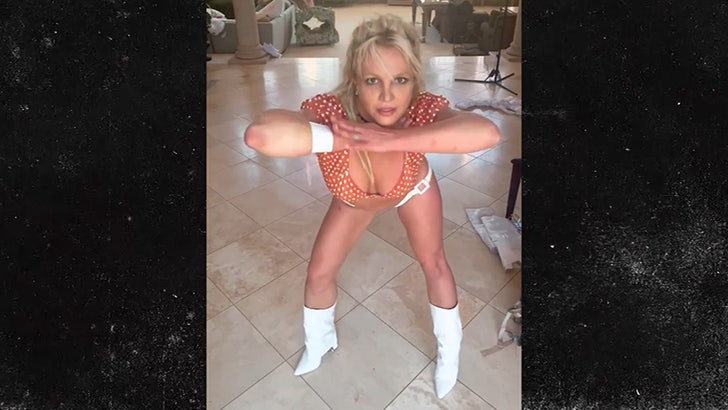 9/26/23
Remember ... just a couple of weeks ago, she posted other dance videos that appeared to feature even more injuries, including some on her leg, her arm and her hip. Now, a diced finger?
There's been no explanation from Britney on this newest dance vid ... but her loyal fan base continues to express apprehension over her state of being. Some say she doesn't look well.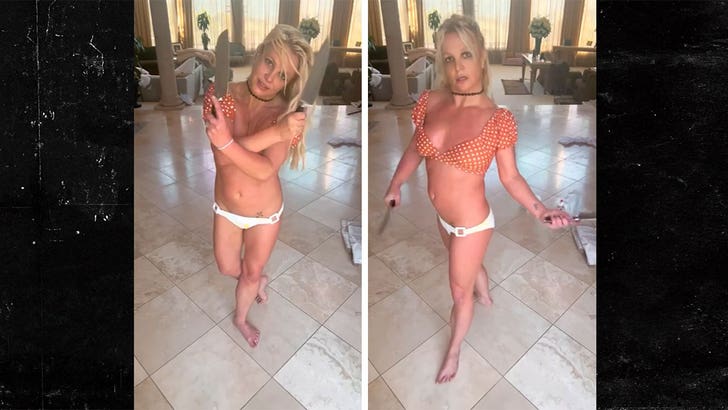 9/25/23
Instagram / @britneyspears
BTW ... it sounds like Britney might be home from her French Polynesian vacation, although it's hard to tell for sure. Some of these clips she posts could very well be old recordings.