Powerball $1.73 Billion Winning Ticket Sold in Frazier Park, California
Powerball
Winning Ticket Worth $1.765B Sold in California
One very lucky Californian is waking up a billionaire ... matching all numbers to win the incredible $1.765 billion Powerball jackpot.
The lucky combination in Wednesday night's drawing was 22, 24, 40, 52, 64 ... and the Powerball number was 10. As for where it was sold -- the winning ticket reportedly came from Midway Market & Liquors in Frazier Park, California ... about 75 mi. north of L.A.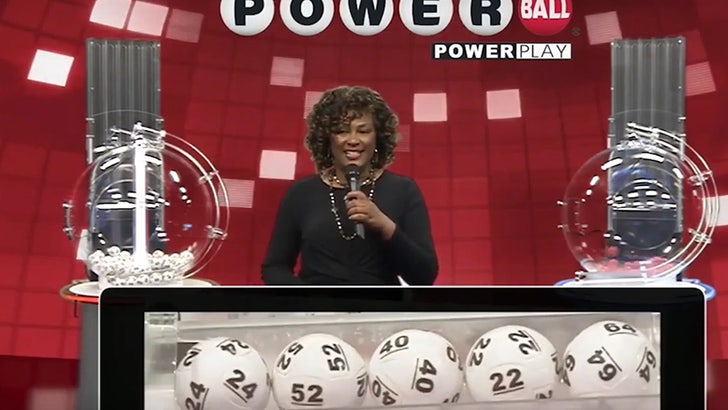 Powerball.com
The mystery ticket holder can either choose to get their $1.765 billion payout in installments over the next 30 years or can opt for a cash prize of $774.1 million.
In an interview with KCAL, one of Midway Market's employees said he believes the winner will be someone who plays the lottery "religiously" ... as most of their clientele buy tickets all the time.
Shockingly enough, the winning Powerball ticket for the drawing's four largest jackpots in history have all come out of California ... the last was in July for $1.08 billion.
As we reported, the largest Powerball drawing in history, at $2 billion, was won by Edwin Castro in late 2022 in California. Castro opted for a cash payout of $997.6 million from the jackpot and has purchased at least one very impressive home in the time since.
If you won the Powerball jackpot would you stay private or go public? Vote below.