Taylor Swift's Parents Trade Friendship Bracelets with Fans at 'Eras' Premiere
Taylor Swift Premiere
Her Parents Trade Bracelets with Fans ...
Flavor Flav, Too!!!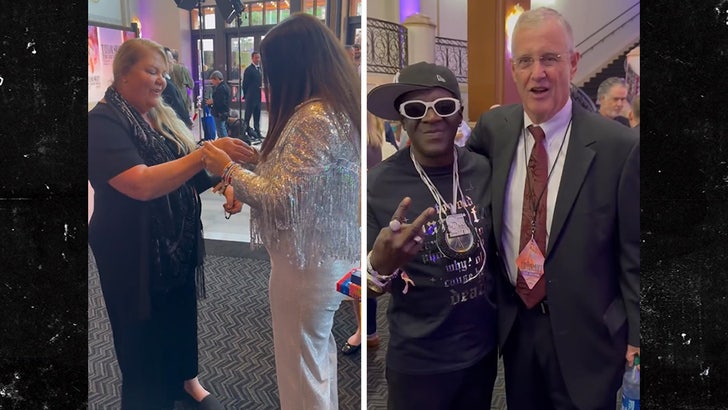 The Hollywood Reporter/@FlavorFlav
Taylor Swift's world premiere of her "Eras" tour film wouldn't be complete without friendship bracelets galore ... and the singer's parents joined in on the fun with her biggest fans -- which included Flavor Flav!
Scott and Andrea Swift were all smiles at the big premiere of their daughter's epic concert movie Wednesday night at The Grove in L.A. -- Andrea was spotted trading and having fun with a fan throughout the night.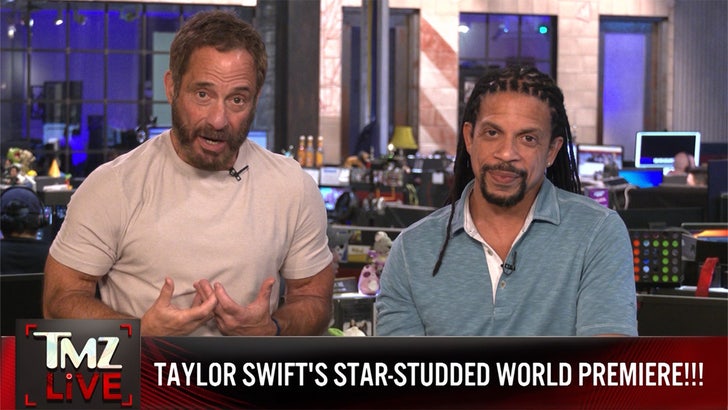 TMZ.com
Andrea couldn't help but give the Swiftie a hug after getting the accessory from them, which said, "I love you mama thank you so much" ... and she made sure to return the favor by finding a bracelet to give right back.
One of the many celebs who showed up was big-time Swiftie, Flavor Flav -- after snapping a pic with Taylor's pops, they got into the bracelet trading biz, too ... with Scott giving Flav a "Papa Swift" one that apparently is NOT for trading.
Flav gave Scott one to keep all for himself, too ... even double-checking that it'll stay on his wrist!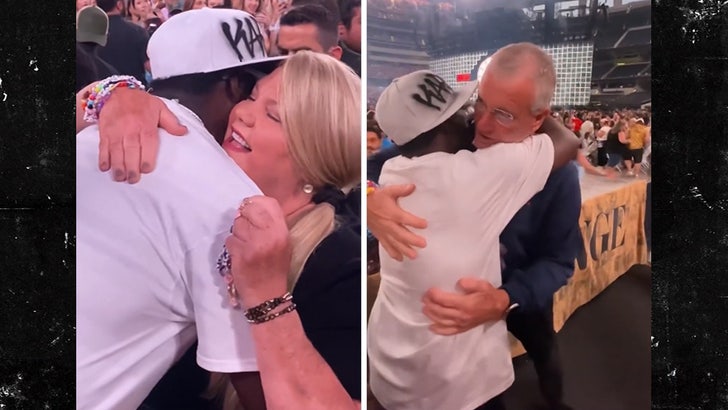 8/8/23
This isn't the first time Flav has met Taylor's 'rents -- as we reported, the rapper gave them big hugs at her SoFi Stadium concert back in August, and he was decked out in friendship bracelets there, too.
Scott even gave him some sweet guitar picks to pass out to the crowd.
Fans certainly had a blast at Wednesday night's premiere ... including one who didn't get a bracelet from Taylor, but instead got their arm signed by the singer herself!