Tracy Morgan's Lamborghini Aventador Sideswiped, Another Luxury Car Damaged
Tracy Morgan
Lamborghini Sideswiped ...
More Exotic Car Bad Luck!!!
Here's Tracy Morgan's Lamborghini Aventador SVJ traveling down the interstate ... problem is, the super expensive ride's cruising on a flatbed tow truck after sustaining a very expensive ding!
TMZ obtained photos of Tracy's 2020 Lambo getting towed in New York City ... and as you can see, it the left side of the sportscar has some white streaks that are NOT racing stripes.
It appears another driver sideswiped it, or Tracy scraped something -- either way, it won't be cheap to fix that paint job.
Waiting for your permission to load the Instagram Media.
The photos were snapped last Sunday and Tracy was spotted driving the $500,000 car over the weekend in the Big Apple ... so the damage is fresh.
It's more bad luck for Tracy's expensive car collection ... as we first reported, back in 2019 he crashed his brand new Bugatti only minutes after driving the $2 million whip out of a NYC showroom.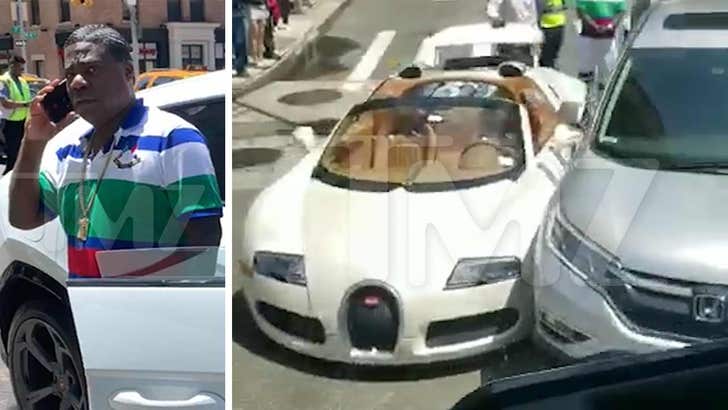 JUNE 2019
TMZ.com
Tracy's Bugatti repairs ran upwards of $32,000 to fix the bumper and the fender ... and it's a good bet the Lambo repairs will be another 5-figure tab.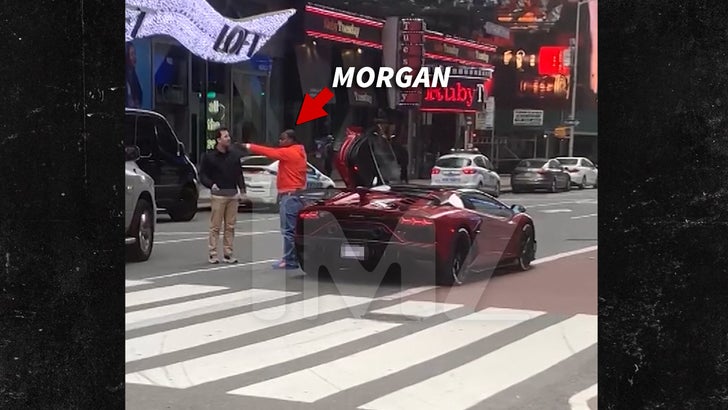 April 2020
TMZ.com
Tracy had more trouble with his Lambo in April 2020 ... getting into a heated conversation with a pedestrian after an alleged collision.
Ah, the pitfalls of driving super expensive exotic cars on the mean streets of New York. Great problem to have!!!