Tupac and Biggie Mug Shots, B.I.G.'s Last Show Footage Up for Auction
2Pac & Biggie Auction
Rare Mug Shots, Final Show Vid!!!
Going for Millions at Auction
A pair of never-before-seen mugshots of both Tupac Shakur and The Notorious B.I.G. are set to hit the auction block soon -- and decades after their murders, their legacies still translate into millions.
GottaHaveRockandRoll has all the goods for its upcoming auction -- to be held from Oct. 25 to Nov. 10 -- and TMZ Hip Hop has learned it will also include clear footage of Biggie's final performance ... recorded December 26, 1996, during the Sting festival in Kingston, Jamaica.
The "One More Chance" rapper performed in a wheelchair with his leg still in a cast after a car accident with Lil Cease behind the wheel -- and, tragically, it would be his last ever concert before he was murdered on March 9, 1997.
The internet has been touting grainy footage of the event for years but GHRock certifies the OG video has been unreleased, and the winning bidder will get it with a full copyright.
They'll also get a copy of the agreement Biggie signed with Sting to join the festival lineup.
Biggie's family, on his mother's side, hails from Jamaica and Sting promoter Isaiah Laing recalls the legendary rapper immediately asking to be hooked up with "the good ganja weed," and had a pleasant stay at the famed Jamaica Pegasus Hotel.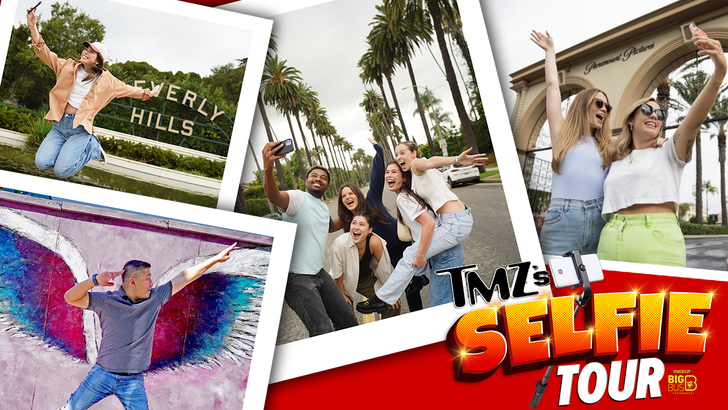 TMZ.com
GHRock estimates the footage will net anywhere between $1 mil to $2 mil, and the mug shots are expected to attract a very large stack of Benjamins, too!!!
Tupac's OG mug shot taken with a Polaroid has never been released to the public, and is estimated to sell for $20k - $40K. Biggie's mug comes with a signed thank you note from jail, and is predicted to attract a similar amount as Pac's.
A retired Vegas detective recently testified before a grand jury that he believes both rapper's murders are linked to the same characters -- a theory that's resurfaced in the aftermath of cops recently arresting Duane "Keefe D" Davis for Pac's murder.
Las Vegas police feel they nabbed the last living suspect in the 1996 slaying ... making any collectibles from Tupac or B.I.G. that much more valuable.