Nick Bosa's SKIMS Shirtless Hot Shots Trend on Twitter, Fans Go Crazy
Nick Bosa
Hot SKIMS Pics Fuel Thirst Tweets
Trends on The Platform
Nick Bosa is certainly doing his part to bring attention to SKIMS and his other assets this Monday morning ... taking off as a trending topic less than an hour after the company's new campaign launched.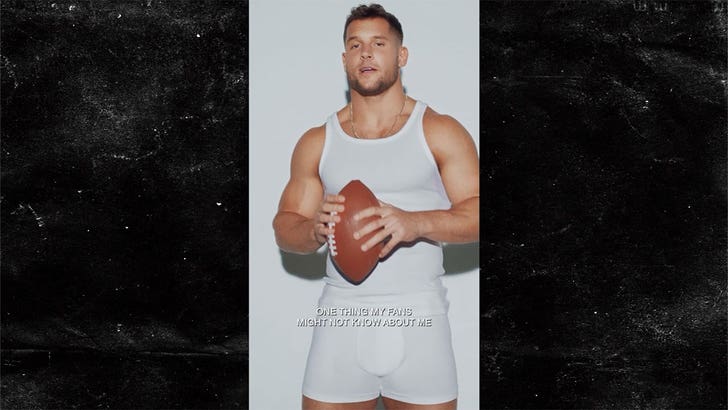 SKIMS
As with just about everything Kim Kardashian and team push out ... social media was quick to notice, shooting Nick up the Twitter trends, hitting spot #16 overall as SKIMS reached #9 on the trend list.
The comments were also good as gold ... including, "the way my mouth just watered????" "I WILL BE BUYING......" "OH KIM YOU KNOW WHAT UR DOING," "she knew she had to feed the gays too" and "yes yes yes yes yes and more yes."
Of course, Nick's not the only one in the first-ever men's campaign ... international soccer icon Neymar Jr. and Los Angeles Clippers star Shai Gilgeous-Alexander also posed in SKIMS.
BTW ... SKIMS MENS launches October 26.