Gerard Piqué Falls Off the Stage at Event, Shakira Fans Call It Karma
Gerard Piqué
Falls Off the Stage At Event ...
Shakira Fans Call It Karma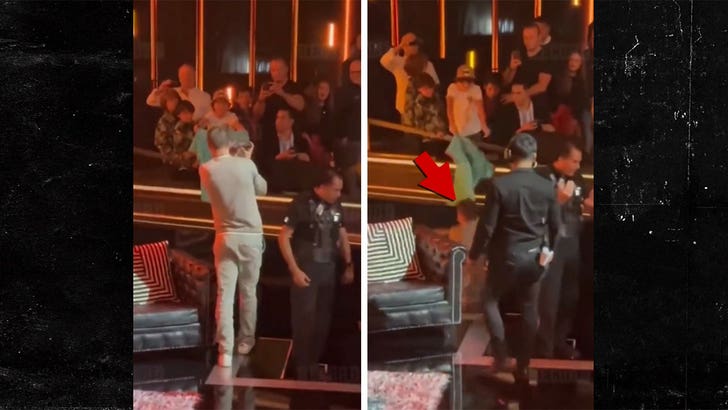 X / @HelianHdz
Shakira's stage presence clearly didn't rub off on Gerard Piqué during their relationship ... 'cause the soccer star took a nasty fall off a platform Tuesday night -- and the singer's fans are dubbing it payback.
The retired Spanish defender was finishing up an event for his new 7-on-7 organization, Kings League Américas ... when he started walking toward the side of the stage to interact with his supporters.
Unfortunately for GP, it appears he wasn't too focused on where he was going ... and the dude straight-up plunged right into a hole.
The crowd above the stage quickly peeked over the railing to check and see if the former Barcelona star was okay ... and according to reports, he was able to escape uninjured.
The incident was quickly shared on social media ... and Shakira's fans started firing off posts about how the whole thing was revenge for his nasty split from the Grammy winner last year.
"Don't disrespect the stage queen and then expect the stage to respect you," one X user said ... while another added, "Things haven't been working out for him since Shakira got her hips outta there."
Of course, Shakira went scorched-earth on her ex after he went public with Clara Chia Marti seven months after their breakup ... even dropping a diss song featuring the famous line, "You traded a Ferrari for a Twingo."
Guess Taylor Swift ain't the only one singing "Karma" these days!!