Dana White Rips UFC Bud Light Sponsor Critics, Deal Had Nothing To Do W/ Money
Dana White
Rips UFC Bud Light Sponsor Critics
... I'm Not A Sellout!!!
Dana White just put his haters in a rear naked choke -- the UFC honcho is adamantly denying he's a sellout for getting back in bed with Bud Light following the Dylan Mulvaney controversy ... saying the deal had nothing to do with money.
UFC announced earlier this week that Anheuser-Busch was back as the promotion's official beer sponsor for the first time since 2019 ... which certainly ruffled some feathers with people who boycotted the brewing company over its partnership with the transgender influencer back in April.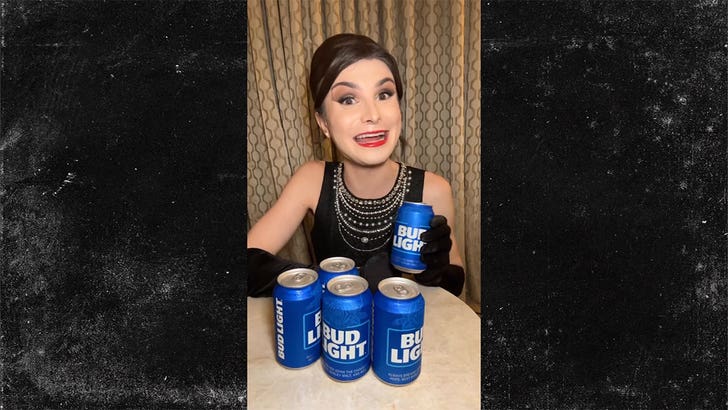 Instagram / @dylanmulvaney
Dana was asked about the backlash following "Power Slap 5" on Wednesday ... and he wants to make one thing clear -- he couldn't care less about what people think of the business deal.
Dana started off by slamming the "dummies" who said it was only about money ... pointing out all sponsorships are about stackin' cash.
Dana labeled it "f***ing stupid" to think Bud Light was a last resort ... claiming there were multiple offers on the table, but he chose AB due to its values as a company.
"Everybody on every side of this deal that were involved -- other beer companies and everything else -- absolutely, positively knows that this was not about money for me," Dana told the media. "We were going to end up with money no matter who we ended up with."
In fact, he points out specifically what attracted him to the deal ... saying the company has initiatives to support the military, law enforcement and local farmers -- which separated them from the rest of the pack.
As for those who think Dana is just a puppet reciting lines to look good in the media -- he's got words for you, too.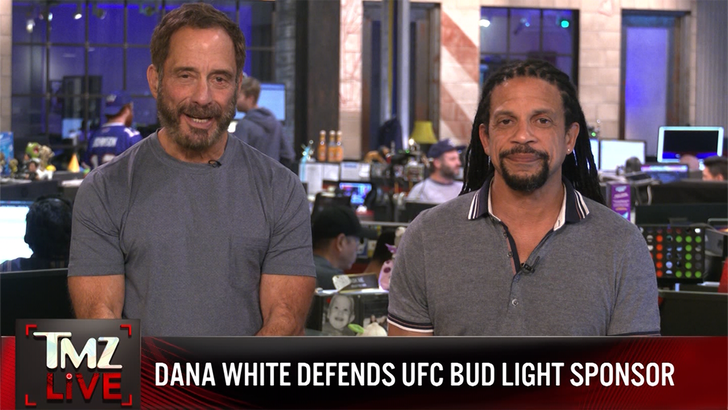 TMZ.com
"I saw some other f***ing a**hole today saying, 'Oh, it sounds like they wrote him a script on what to say.' Nobody writes me a script. Nobody tells me what to say. Ever."