Paris Hilton, Justin Bieber in Costume for Star-Studded Halloween Party
Halloween, 2023
Paris, Demi, Justin Costumed Up for Halloween Bash!!!
Paris, along with Kate Beckinsale, Demi Lovato and other stars hit up a fun party Saturday night in L.A. Paris copied Katy's look from a Vegas show a few months back with a red latex bodysuit and funny hat.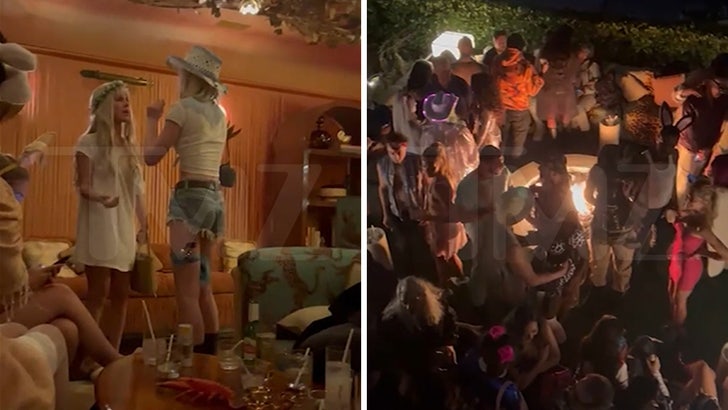 TMZ.com
As for Demi ... she took a page from early life, coming as Disney's Snow White.
Kate was a futuristic space woman ... which suits her just fine!
Tons of stars showed up ... Justin and Hailey Bieber, Billie Eilish, Ashley Benson, Paris Jackson, Al Pacino's baby mama Noor Alfallah, Paul Wesley, Casey Affleck, Glen Powell, Chord Overstreet, Darren Criss and Jodie Turner-Smith.
Not real scary, but looks like it was a blast!