TMZ Turns Two -- Thanks for the Mammaries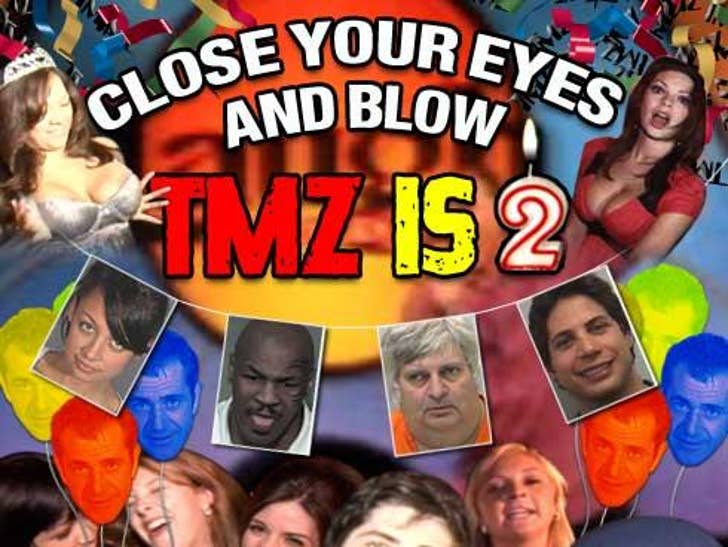 TMZ is entering its terrible twos, and what a wild ride it's been. On November 8, 2005, TMZ turned its lights on. The very first day, we shot the infamous Paris Hilton car crash video, where Stavros slams into a truck with a hit and run -- and Paris makes things right by blowing a kiss to the cops.

And then, the slouch we made a star -- Brandon "Greasy Bear" Davis, with Paris by his side, launched into his now infamous "firecrotch" rant against Lindsay Lohan.
And speaking of rants, there was Michael Richards in the video that shocked the world.
Along the way, Britney's divorce, Lindsay's arrest, Paris going to to the pokey, Anna Nicole's death fridge, O.J.'s hotel room invasion, Reese's split with Ryan, Rosie bailing from "The View," underage celeb drinking in clubs, Suri Cruise's birth certificate, Howard K. telling TMZ he was giving up his custody fight against Larry B., and on and on.
Thanks for the support, TMZ readers -- and thank God for alcohol! Time to party!