Sean Taylor's Ex Jackie Garcia Marries N.E.R.D. Member
Sean Taylor's Ex
Marries N.E.R.D. Member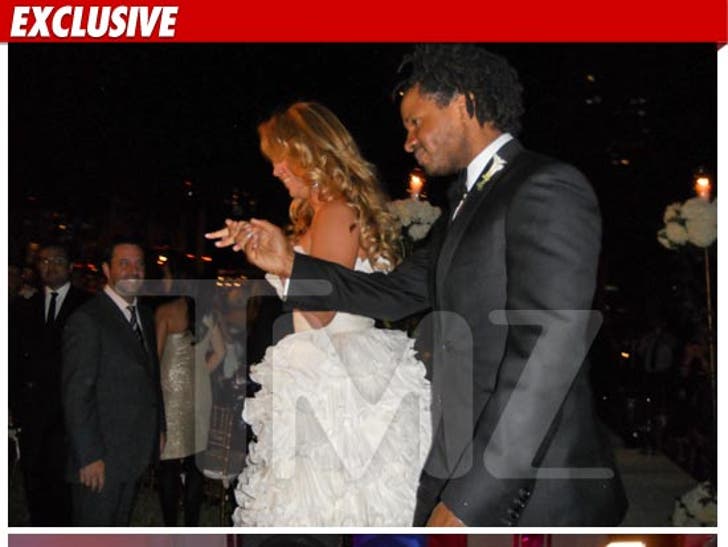 The longtime girlfriend of murdered NFL star Sean Taylor got married this weekend to N.E.R.D. member Shay Haley ... TMZ has confirmed.
Three years after the tragedy, Jackie Garcia -- Andy Garcia's niece -- married Shay (top photo) in a private ceremony in Miami on Saturday night.
Shay's bandmate Pharrell Williams (bottom pic) was on hand for the event -- and even had a dance with the blushing bride.
It's been a long road for Jackie -- who was with Taylor on the night home invaders shot the former Washington Redskins player in their Florida mansion while their 18-month-old daughter was in the room.
UPDATE: TMZ has learned Pharrell wasn't just an ordinary guest ... he was the best man.
Also, Chris Brown performed during the reception.