'Jersey Shore' Cast Defers to Italian President
'Jersey Shore' Cast
Defers to Italian President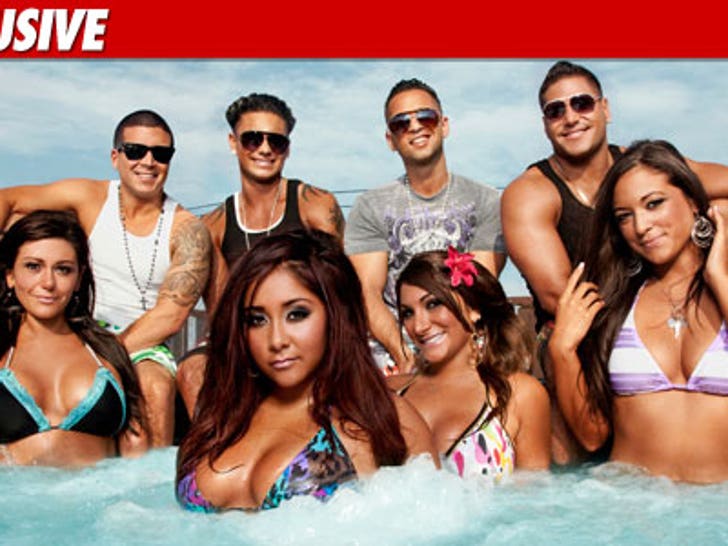 Who says those "Jersey Shore" kids don't have no respect? Sources connected with the production tell us they've delayed the start of shooting season 4 because the President of Italy is coming to Florence.
Our sources say there's so much security and hoopla over the President's visit Thursday, it would be too much of a hassle to shoot around it. So they're waiting till the Prez leaves, but shooting will begin late this week.
Sources say stories circulating that production was shut down because the show couldn't get city permits are bogus. Everyone is ready to roll, as soon as Mr. President says arrivederci.