Kris Jenner Did NOT Negotiate Lamar Odom's Clippers Deal
Kris Jenner
I Don't Do Sports Deals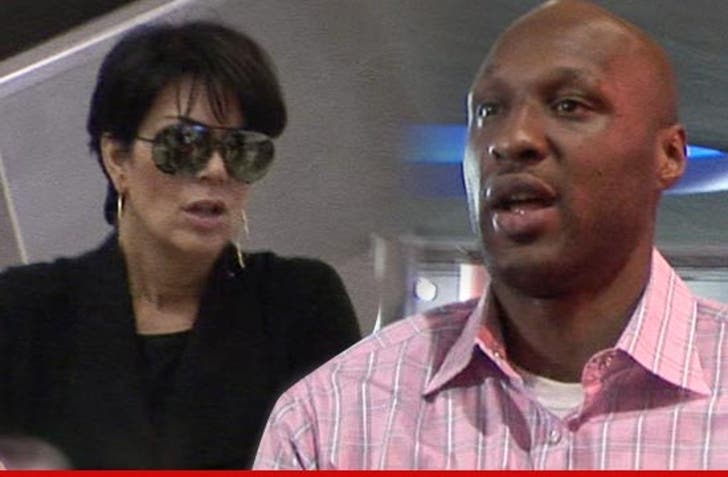 EXCLUSIVE
Sources connected with the negotiations between Lamar Odom and the L.A. Clippers tell TMZ ... Kris Jenner had nothing to do with the deal.
There are reports Kris created the master plan to get Lamar back on an L.A. team, but our sources say Lamar's agent, Jeff Schwartz, propelled the negotiations.
Lamar could be traded to the Clippers as early as today, but there are several pieces to the puzzle that have to fall into place for that to happen.
As for Kris ... she has handled some of Lamar's deals, including TV projects and endorsements ... but so far, no sports stuff.