Tim Tebow -- Hey, I'm in Jacksonville [Photo]
Tim Tebow
Hey, I'm in Jacksonville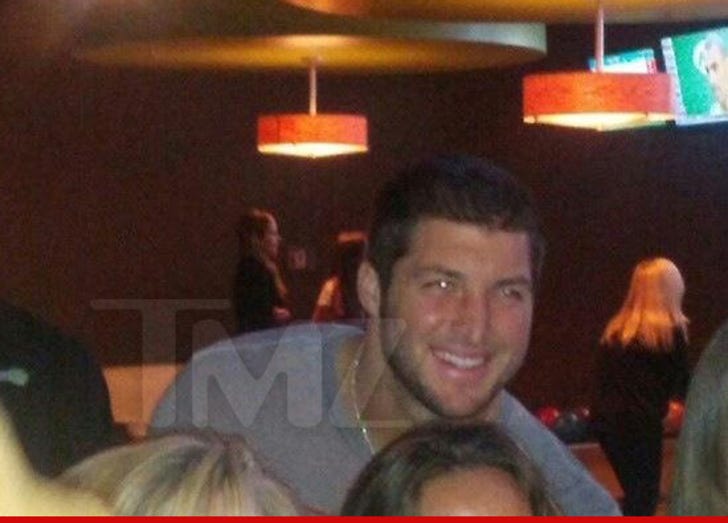 EXCLUSIVE
9:40 AM PT -- People at the restaurant are saying ... actress Camilla Belle -- who starred in the movie "Push" -- was also inside the joint while Tim was there.
It's unclear if Camilla and Tim were together ... or if it was just a coincidence.
Fun Fact -- Tim and Camilla were on the red carpet together at the Met Gala in NY back in May (pictured below).
Here's a photo that'll definitely fuel some trade rumors ... NY Jets QB (?) Tim Tebow at a restaurant in Jacksonville, Florida last night ... 11 miles from the stadium where the Jaguars play.
The pic was taken at Latitude 30 ... where Tebow was hanging out with some lady friends ... including a woman who is rumored to be his GF.
There are reports floating around Jacksonville that Tebow will be traded from the Jets to the Jags by Thursday's NFL trade deadline ... but so far, it seems to be nothing more than talk.
BTW -- Tebow grew up in the Jacksonville area ... and went to school at UF ... so it's possible he was just visiting friends.
Also, does anyone think Tebow could help the Jags anyway?