Royce White -- NBA Player UNDER INVESTIGATION for Domestic Violence
NBA Player Royce White
UNDER INVESTIGATION
for Domestic Violence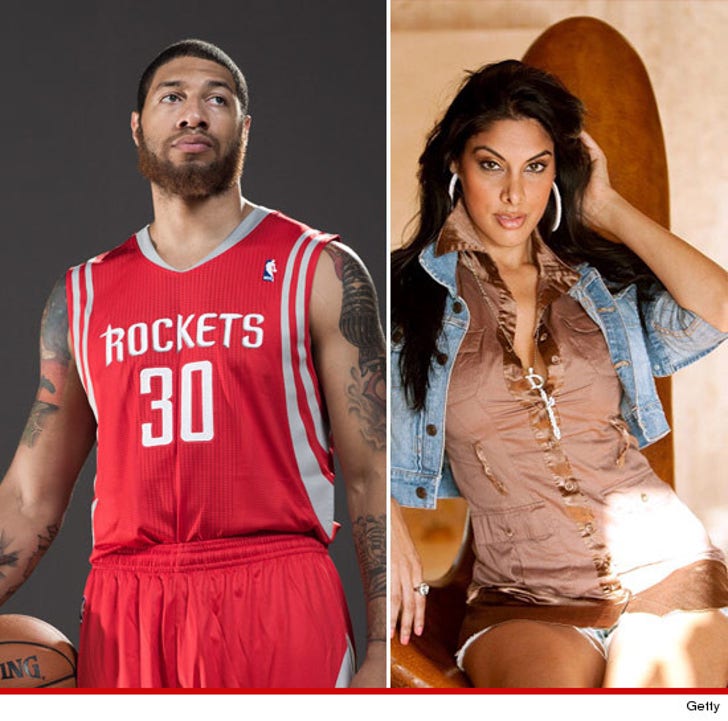 EXCLUSIVE
NBA player Royce White -- who famously missed his rookie season with the Houston Rockets due to mental health issues -- is at the center of a criminal investigation in Texas after allegedly beating up his then-girlfriend ... TMZ has learned.
We know ... White's ex-girlfriend Tania Mehra -- a Maxim model -- filed a police report on August 30 to report an incident that went down at Royce's Houston-area home back in June.
According to law enforcement, records show someone called 911 on June 22, 2013 to report a laceration above Tania's right eye. Cops say at the time, Tania claimed she suffered the injury from an "accidental fall."
But Tania changed her tune last week ... and filed an incident report in which she claims she LIED on the night of the incident -- and says in reality, Royce is to blame for her injury.
Cops tell TMZ, "The victim said she had lied earlier because the suspect played for the NBA and did not want the incident to damage his career."
Law enforcement also tells us, "The victim stated that White had assaulted her after she became angered by his advances toward her friend."
Cops say the incident is "under investigation" -- and so far, no charges have been filed against the 22-year-old NBA player.
Sources connected to the investigation tell us ... Tania claims Royce also grabbed a candleholder and threw at at her during the altercation ... but it missed, instead smashing into a mirror and causing it to shatter.
We've reached out to White's reps for comment -- so far, no word back.
FYI -- White was famously profiled on an episode of HBO's "Real Sports" in a segment that chronicled his battles with OCD and anxiety disorder.