NFL Superstar Aldon Smith -- CHARGED FOR ASSAULT WEAPONS ... Stemming from Violent 2012 House Party
NFL Superstar Aldon Smith
CHARGED FOR ASSAULT WEAPONS
Stemming from Violent 2012 House Party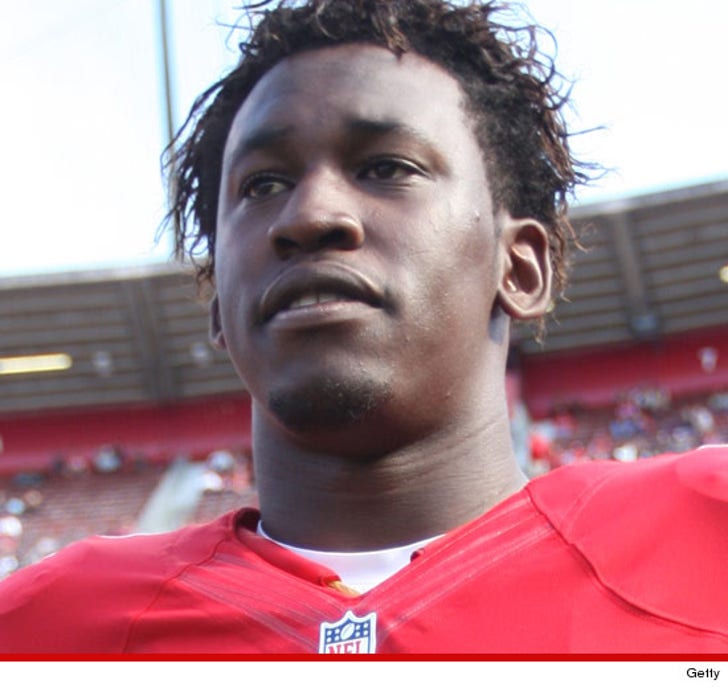 Breaking News
San Francisco 49ers superstar Aldon Smith has reportedly been hit with 3 felony charges for possession of ASSAULT WEAPONS ... stemming from a shooting at his home back in 2012.
Smith -- who's currently in rehab following a DUI last month -- was stabbed at a party at the NFL star's 8,000 square foot home in San Jose, CA. Two other people were shot that night.
The identity of the shooter is unknown -- but officials do say there were several guns found in Smith's home, including 3 kinds of assault rifles (below) which are illegal in California ... and an unregistered .45 handgun.
According to cops, Smith fired the handgun into the air several times during the party, but did not hit anyone. They say the unknown shooter later used the same handgun.
Authorities also say they found several magazines of ammunition in Smith's bedroom.
Just two weeks ago, the two alleged shooting victims filed lawsuits against Aldon -- but never accused the football player of firing the shots that struck them that night.