Waka Flocka Flame -- Hey Oprah, Sorry I Called You An 'Ugly B**ch'
Waka Flocka Flame
Hey Oprah,
Sorry I Called You An 'Ugly B*tch'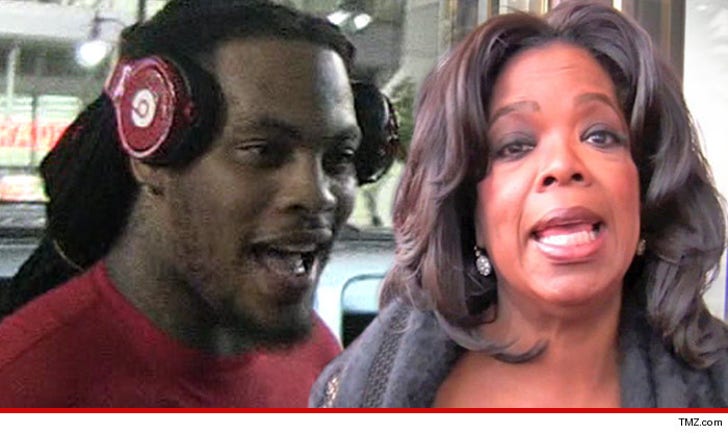 EXCLUSIVE
Rapper Waka Flocka Flame is publicly apologizing to Oprah Winfrey -- saying he's sorry for calling her an "ugly b*tch" and for saying he wouldn't f**k her.
Waka is referring to an old video that recently surfaced in which one of Waka's friends quips that Oprah has a "million dollar p*ssy" -- which Waka replied, "I won't f**k that ugly b*tch!"
Now, Waka tells TMZ he feels terrible about the situation -- saying, "I feel obligated to take responsibility for my actions and publicly apologize to Oprah."
"My remarks about you were both extremely unnecessary and disrespectful. This regretful situation made me look at women and how I address them in a more responsible way."
Waka says his mother was "disgusted" when she saw the footage -- and it made him realize how hurtful his words can be.
For what it's worth ... he still didn't say he'd bang Oprah.