Joan Rivers -- Johnny Carson's Penis ... I TOUCHED IT
Joan Rivers
Johnny Carson's Penis ...
I TOUCHED IT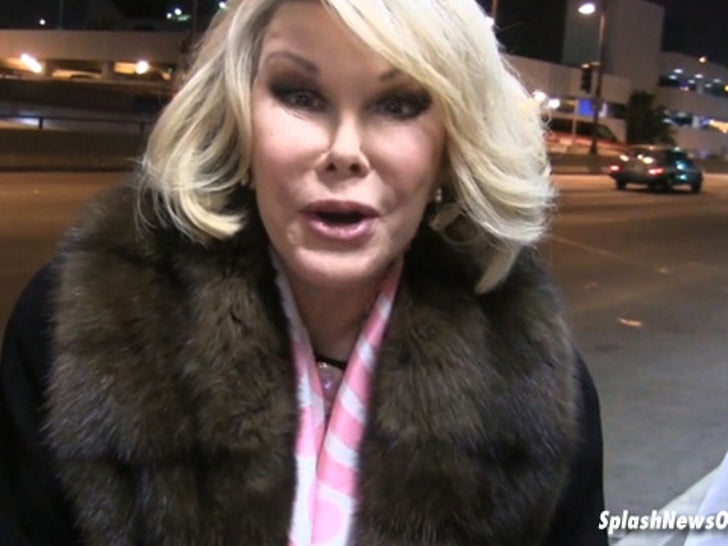 Unlike the rest of the universe, Joan Rivers isn't all that curious about seeing how big Johnny Carson's penis really is in that sex tape -- because she says ... she's already seen it up close and personal.
Joan -- who guest hosted on Carson's "Tonight Show" for years -- said she and Carson had a "one night bounce" back in the day ... and he was hung like a horse.
Still, Joan says she REALLY wants to see the sex tape for another reason -- check the clip.