DJ Paul to NFL -- You Better Not Charge Katy Perry ... To Perform At Super Bowl!
DJ Paul to NFL:
You Better Not Charge Katy Perry
... To Perform At Super Bowl!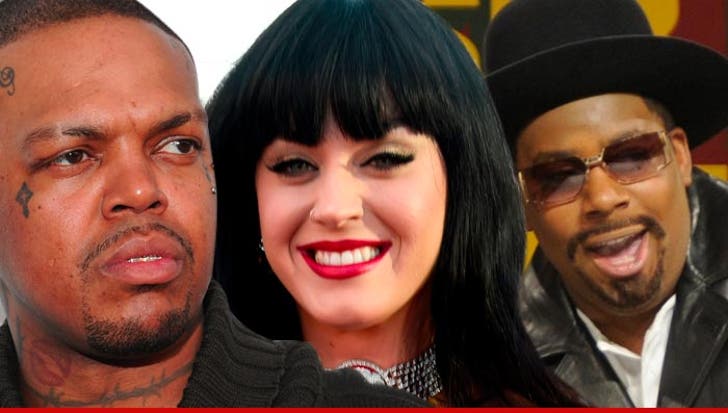 EXCLUSIVE
Katy Perry is getting major support for playing the Super Bowl Halftime show -- with an Oscar winning rapper vouching for the singer and warning the NFL ... you better not charge her to play!
TMZ Sports spoke with Three 6 Mafia's DJ Paul -- who told us he's thrilled for Katy ... claiming she's the perfect fit for the big game -- and hopes it skyrockets her to another level.
"If you play the Super Bowl, that's a lot of money. You're reaching a whole new fan base. It'd be great for her career."
But DJ Paul says he read the reports about the NFL considering charging halftime acts to perform on their stage -- and says in Katy's case, she deserves a pass.
"Let her do it for free! She's a hot chick. Start charging next year."
We also spoke with Sir Mix-a-Lot ... who agrees with Paul -- the NFL would be INSANE to charge Katy a single cent.
"I wish no artists would pay. Do a concert with Katy Perry, Jay Z, Beyonce on an adjacent channel. Everyone would watch that while a boring f**king marching band plays the halftime show."
So far, the NFL has yet to confirm the Katy reports ... but all signs point to Perry taking the big stage.