Tiki Barber's Wife -- We're NOT Doing 'Real Housewives'
Tiki Barber's Wife
We're NOT Doing 'Real Housewives'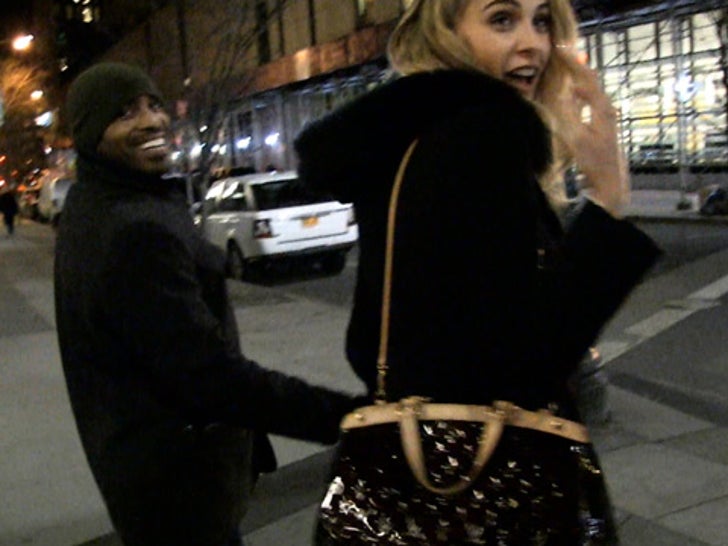 Tiki Barber is no Joe Giudice ... telling TMZ Sports he and his wife are NOT going to sign on for the next season of "The Real Housewives of New Jersey" ... despite reports to the contrary.
The former NY Giants running back and his wife Traci Lynn Johnson were leaving The Palm in NYC when we asked about rumblings that Traci Lynn was in talks to replace Teresa Giudice ... since she's currently locked up.
But the couple shot down that rumor faster than Teresa could flip a table -- telling TMZ Sports, "Don't believe everything you read."
In fact, when we asked Tiki -- who already runs a celebrity booking company -- about doing ANY reality show, he didn't seem too into the idea ... telling us he's already got enough jobs.