Rich Homie Quan -- I Didn't Beat Anybody ... I Was Too Busy Getting Drunk
Rich Homie Quan
I Didn't Beat Anybody ...
I Was Too Busy Getting Drunk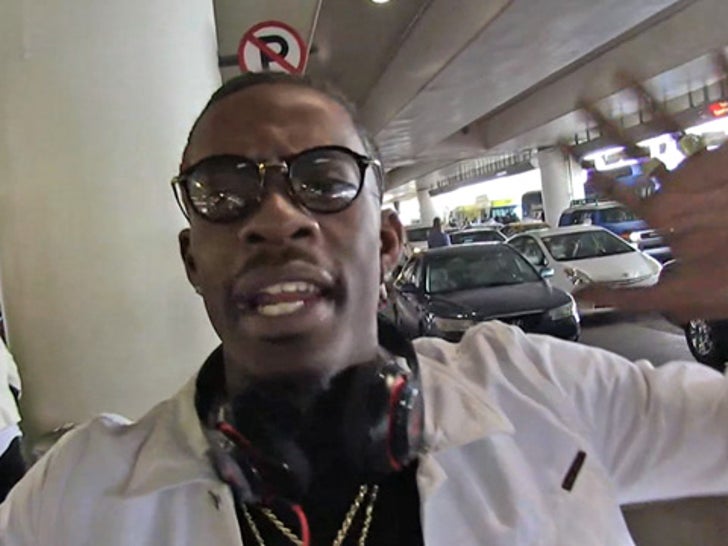 Rich Homie Quan says he couldn't have beat a Miami security guard senseless, and he has the perfect alibi -- he was getting wasted.
RHQ gave us the ole Shaggy defense ("It wasn't me") at LAX Wednesday afternoon ... and while he's certain he had nothing to do with the attack that left Christian Cajigas a bloody mess outside LIV Nightclub -- he may want to get his story straight.
Watch the clip, and listen closely ... Quan talks about the infamous getaway yacht -- but he seems confused about exactly when and why he was on it ... during the night in question.
The devil is in the details, RHQ.