Marshawn Lynch -- Hits Nightclub, Smokes ... But That's No Blunt
Marshawn Lynch
Hits Nightclub, Smokes
... But That's No Blunt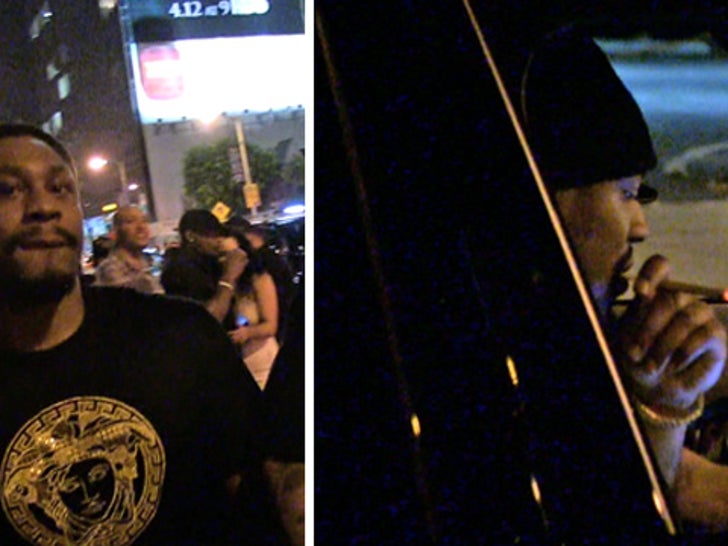 Beast Mode went into Nightclub Mode in Hollywood Thursday night ... with Marshawn Lynch hitting up 1Oak on the Sunset Strip with a ton of huge stars ... and then lighting up a cigarillo right on the street.
Lynch partied until the club shut down ... after spending some time in the same building where Amber Rose, Kenyon Martin and Baron Davis were also partying that night.
Afterward, Lynch got into a sick black Ferrari ... but then moved into a Range Rover, where he started smoking while parked on Sunset.
We know what you're thinking ... but our in-house weed experts (lots of glaucoma over here) examined the video and say the item in Lynch's hand does not have the properties of a traditional blunt.
One expert says, "It's not burning the way a blunt would burn."