Mickey Rourke -- Who's Rob Gronkowski?! ... I Stopped Watching Football
Mickey Rourke
Who's Rob Gronkowski?!
'I Stopped Watching Football'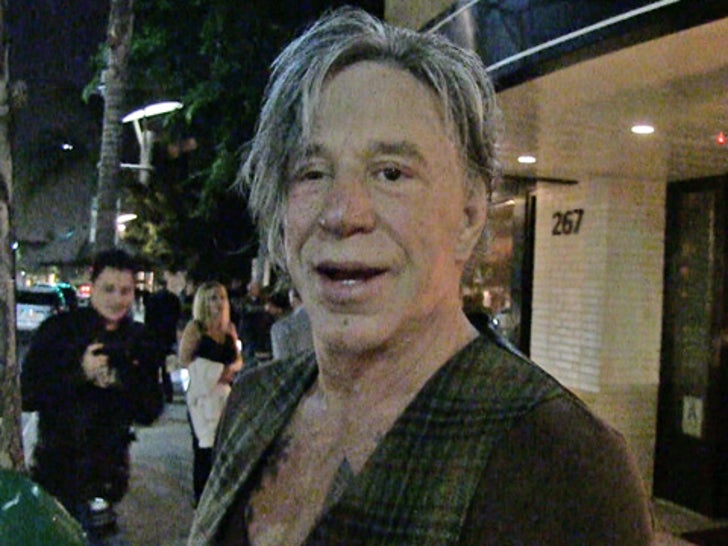 Mickey Rourke doesn't know who the hell Rob Gronkowski is ... doesn't care either ... 'cause the actor tells TMZ Sports he practically gave up on the NFL when Dan Marino retired.
The "Iron Man 2" star was out in L.A. this weekend -- and we asked if he had any tips for athletes like Gronk who are trying to make it in Hollywood.
Rourke's answer is hilarious ...
"What made them great athletes is gonna make 'em good actors ... they've got discipline and f**king that kind of sh*t," Rourke said.
"You don't have to be a rocket scientist to be an actor."