Jahlil Okafor -- Crushes Lakers Private Workout ... 'He Could Be One Of The Best'
Jahlil Okafor
Crushes Lakers Private Workout
'He Could Be One Of The Best'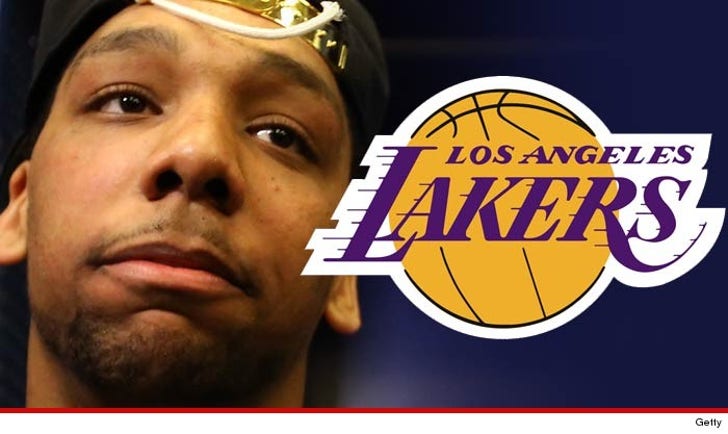 EXCLUSIVE
The crush between Jahlil Okafor and Los Angeles is a full on love affair now ... 'cause sources within the Lakers organization tell TMZ Sports Jahlil MURDERED his private workout with the team today.
We spoke with a high ranking source in the Lakers organization who tells us the team put Jahlil through an up close and personal workout this morning -- just like they did with Kobe back in '96 -- and the 19-year-old was nothing short of spectacular.
"Just off what we saw out of today's workouts, Jahlil has the potential to not just be one of the best big men in the league but one of the best to put on a Lakers jersey."
In fact ... we're told that the team is so enamored with Okafor that they plan to have reps spend the entire day with him ... culminating with a wine and dine sesh at a fancy L.A. restaurant later tonight.
That number 2 pick is looking like a wide open slam dunk ... unless of course you're Marreese Speights.