NBA Finals Fight Victim -- 'Fighting for His Life' ... Pushed By 'Rival Fan'
NBA Finals Fight Victim
'Fighting for His Life'
... Pushed By 'Rival Fan'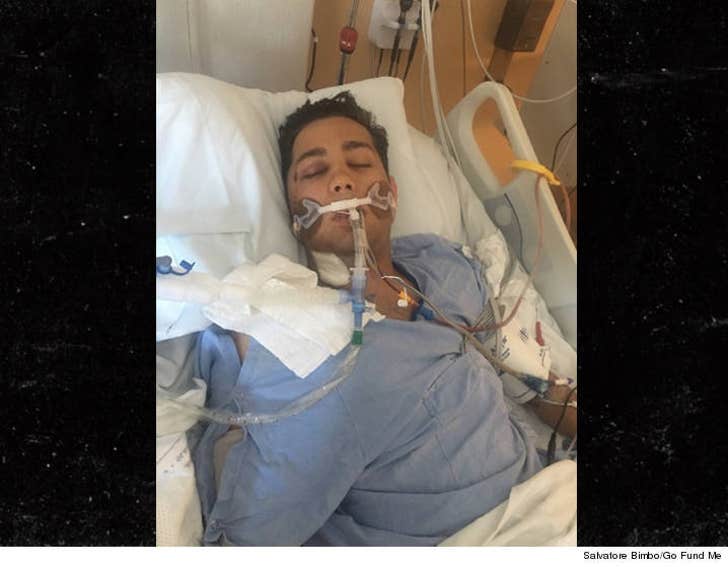 Breaking News
The 21-year-old fan who was pushed off an upper level deck at Oracle Arena during Game 7 of the NBA Finals is in intensive care and fighting for his life ... this according to his father.
The victim is Salvator Bimbo -- a Golden State Warriors fan who traveled from L.A. to see the game with his brother.
Bimbo's father says a fight broke out at the game and a rival fan grabbed Salvator by the legs and pushed him over a railing.
"My son's cheekbone is smashed, his nose, his upper-eye, his head, his brain," Salvator's father told KRON4.com.
"He's leaking from his ears blood. Not very good. He's a beautiful young man. Did not deserve this."
Salvator's family started a GoFundMe page to help with medical costs. They're also begging anyone with information about the suspects to come forward.
So far, no arrests have been made.