Gronk Chuggin' Champagne with Rick Ross At Another Super Bowl Rager
Gronk
Chuggin' Champagne with Rick Ross
At Another Super Bowl Rager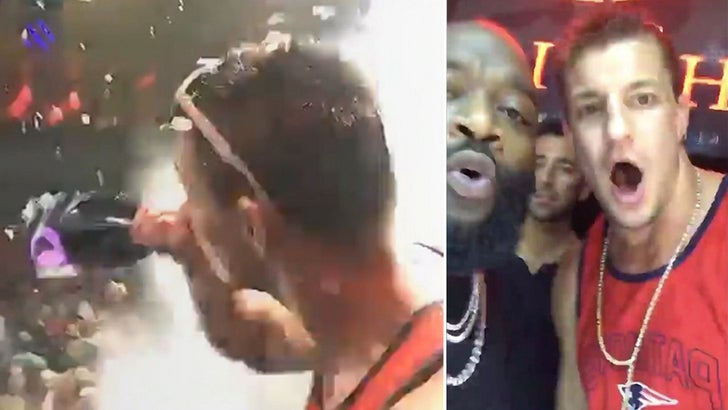 FEBRUARY 2017
You think Gronk's Super Bowl party tear was gonna end after the parade? Hell no!!
The Patriots star raged all night long with Rick Ross -- chuggin' champagne onstage and dancing his face off ... and TMZ Sports has the video.
It all went down at the Shrine Nightclub at the Foxwoods Resort Casino in Connecticut -- where Gronk did everything you expected Gronk to do.