Amanda Nunes: I'm Better Than Joanna Jedrzejczyk and My GF Can Beat Her Ass
Amanda Nunes:
I'm Better Than Jedrzejczyk
... & My GF Can Beat Her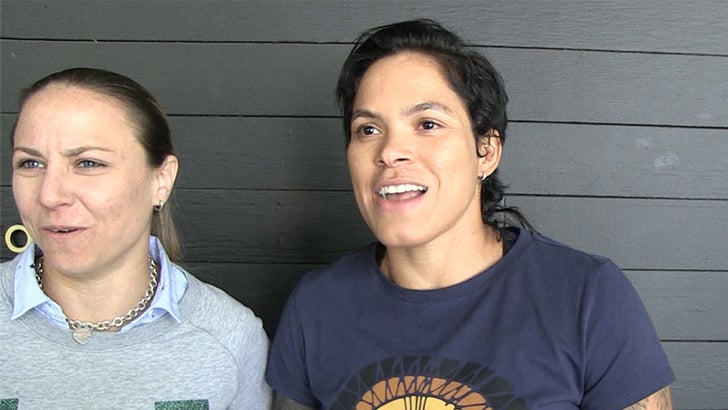 TMZSports.com
Amanda Nunes says there's no doubt she's the best female fighter in the world -- not Joanna Jedrzejczyk -- and she's 100% confident her girlfriend can beat the strawweight champ.
Amanda and Joanna are dominating the women's division in the UFC -- but likely won't fight each other because they're in different weight classes.
But, Amanda's GF, Nina Ansaroff, is right in Joanna's wheelhouse -- in fact, they both train at the American Top Team gym.
Nina says she's not intimidated by Joanna's impressive undefeated MMA record -- and tells TMZ Sports straight-up, "I can beat her."
Nina has to climb the ranks before she gets a chance to back up her talk -- but she's convinced it's just a matter of time before she fights for the title.