Max Holloway to Conor McGregor: I'm the Champ Now!
Max Holloway
To Conor McGregor:
I'm the Champ Now!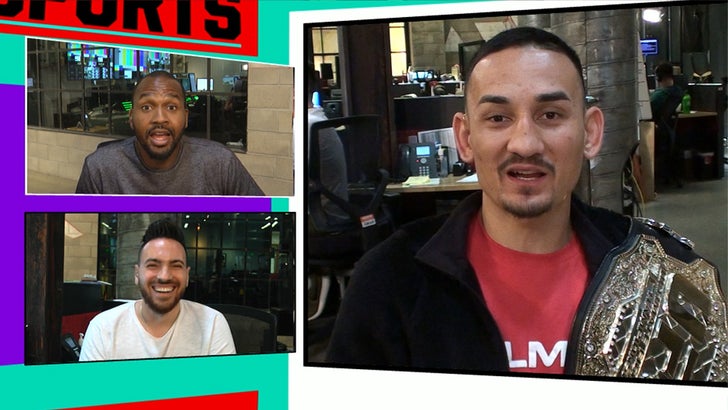 TMZSports.com
Holloway -- the UFC lightweight interim champ who's fighting at UFC 212 -- joined the guys on the "TMZ Sports" TV show (airs weekdays on FS1) and was asked how he felt about The Notorious.
"Conor was the 2015 champion. We're in the year 2017," Holloway says ... "It's about defending your whatever."
Conor defeated Holloway back in 2013 and eventually won the featherweight title in 2015 ... only to leave the division and take the lightweight title from Eddie Alvarez in 2016.
Holloway says he respects Conor as a fighter -- but sent a strong warning about getting in the ring with Floyd Mayweather.