Donald Trump Presses Cavs Owner On LeBron James
Donald Trump
Presses Cavs Owner On LeBron James
... At White House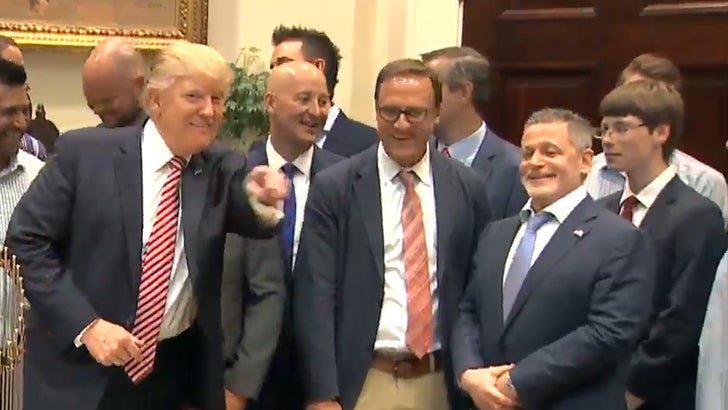 FOX
Even President Donald Trump wants to know what's going on with LeBron James and the Cleveland Cavaliers ... so, he went right to the owner and asked him.
Dan Gilbert happened to be at the White House Wednesday -- along with the Chicago Cubs (who are in town to play the Nationals) and Trump brought them all together for a high level introduction.
While introducing Gilbert to guys like Joe Maddon, Kris Bryant, Jon Lester and others ... he turned to Gilbert and asked how he's doing with LeBron James.
It appeared Gilbert responded, "Good, yeah."
Interesting situation for two reasons -- First, Bron isn't a Trump fan. Second, there's talk LeBron could leave Cleveland after next season.
Gilbert didn't drop any bombshells ... it was just interesting watching him handle that situation.
Still, Trump enjoyed himself -- and then went on to talk about health care.