Warrant Issued for Adrien Broner In Vegas Battery Case
Boxer Adrien Broner
Warrant Issued
In Vegas Battery Case
Adrien Broner's a wanted man -- a judge has issued a warrant for the boxer's arrest after he no-showed for a hearing in his Vegas battery case ... but AB says it's just a giant misunderstanding.
Broner -- a 4-time champ in multiple divisions -- was caught on video back in September shoving a woman and then punching a man in the face during a wild outburst on the Vegas strip.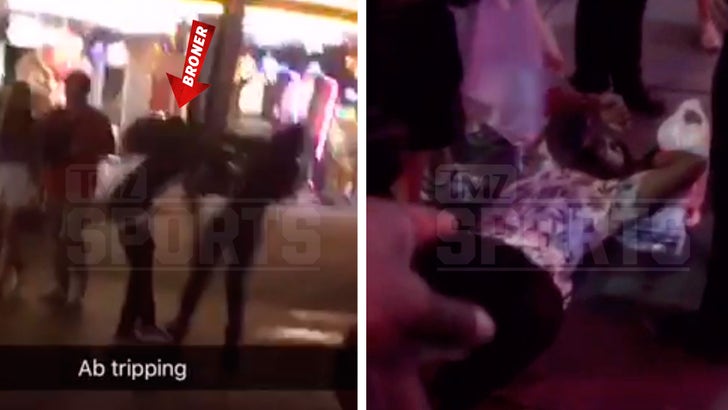 TMZSports.com
He was cited for battery and ordered to appear in court Monday -- but he didn't show up ... so the judge issued a warrant.
We reached out to Broner who tells us he didn't know about the hearing -- and if he did, he would have appeared.
Court records show the summons that was supposed to be sent to Broner was returned to the court because it was "not deliverable as addressed" ... unclear who's to blame for that.
Broner says he's trying to clear things up with the court right now -- but until then, the warrant is still active.