Chael Sonnen Slams Rampage, Fedor ... with Poem!
Chael Sonnen
Slams Rampage, Fedor ...
WITH POEM!!!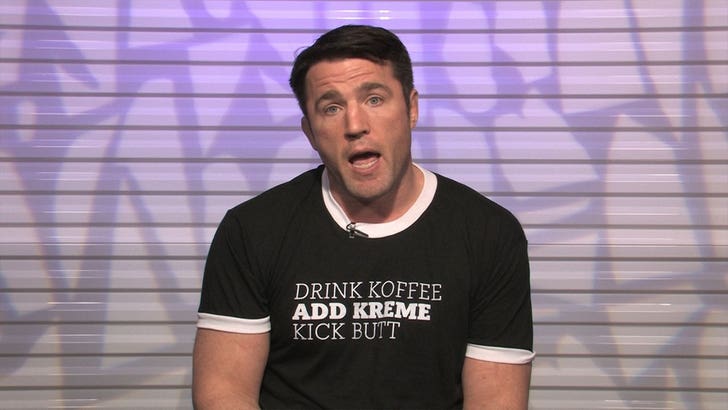 TMZSports.com
With a poem to make everyone look like buffoons.
No, not us, his Bellator competition ...
Who he says he'll knock out, what a shocking admission!
That's right, Chael says he'll put Rampage to sleep ...
Putting Jackson's lights out, leaving him in a heap.
Sonnen's not scared of the others either, you see ...
The heavyweights in his tourney are kinda crappy, says he.
And Roy Nelson's too fat, you can take that to the bank.
So when Chael sweeps the field and out-fights 'em all ...
Don't be surprised that a gangster's the belle of the brawl!