Philadelphia Eagles Stars Turn Up at Raging Super Bowl After-Party!
Philadelphia Eagles
Team Turn Up
at Raging Super Bowl After-Party!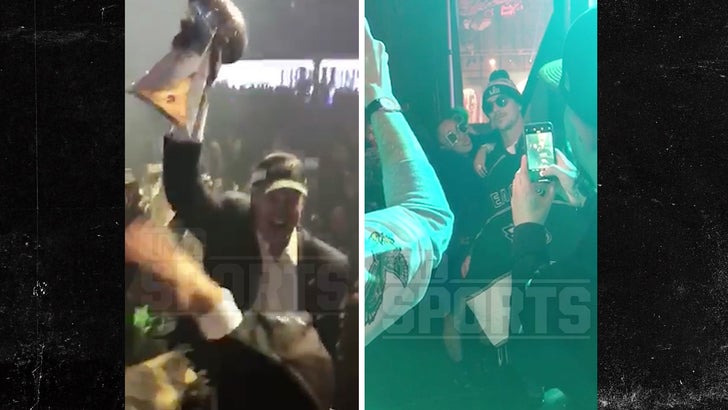 TMZSports.com
Hey Eagles, you just won the Super Bowl. What are you gonna do next?!
Everyone from coach Doug Pederson to running back LeGarratte Blount hit up the Minneapolis Armory after beating the Patriots to get their party on ... and TMZ Sports has the video.
Doug danced with the trophy ... but the place went CRAZY when Diplo -- one of the biggest DJs in the world -- bumped some Meek Mill, the unofficial rap artist of the Eagles.
Cardi B also performed -- the crowd loved her!
BTW, that's Diplo in the Eagles poncho. Nice touch!