Oscar De La Hoya 'Dares' Trump to Come to Canelo Fight, Prove You Love Mexicans!
Oscar De La Hoya
'Dares' Trump
To Come to Canelo Fight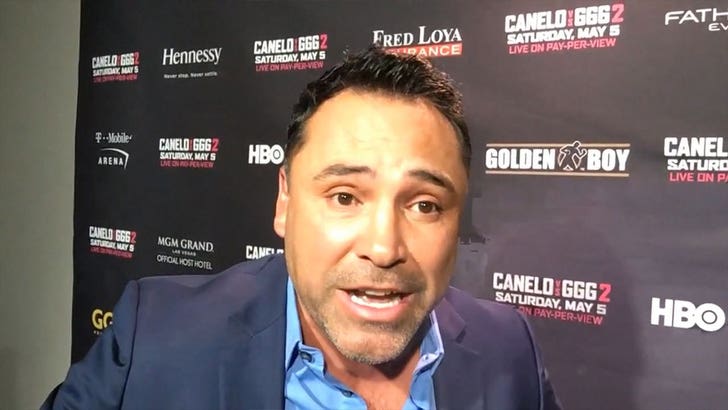 TMZSports.com
"I always have binoculars ready for Donald Trump because I'm not gonna sit him ringside," Oscar tells TMZ Sports ... "I'm gonna sit him way up there in the stands with all the Mexicans and all the fight fans from Kazakhstan!"
"I dare him to come! It'll be great!"
Oscar says he knows Trump is a fight fan -- but tells us he's probably rooting for Gennady Golovkin because "I don't think Trump is a Mexican supporter. He's more of a European supporter."
Oscar says Trump has a standing invitation to all of his Golden Boy Promotions events -- and says if Trump actually accepts the invite to the Cinco De Mayo event, "We'll have a beer together!"