'Ultimate Fighter' Describes Violent Altercation with Nate Diaz
'Ultimate Fighter'
Describes Slap Attack Incident
... with Nate Diaz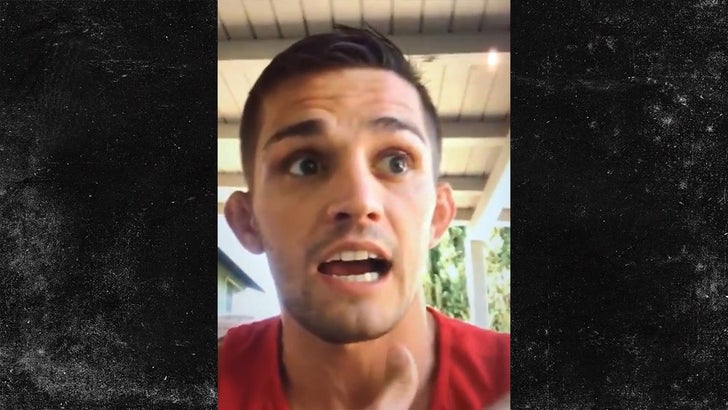 TMZSports.com
'Ultimate Fighter' star Tyler Diamond is giving the blow-by-blow about the violent incident at an MMA event where Nate Diaz slapped him in the face ... and it's nuts.
Diamond -- an undefeated fighter who's killing it on 'TUF' -- says he was at a Combate Americas event in Sacramento on Friday when he saw Nate get into it with his pal, Clay Guida.
Diamond says he got in the middle of the ruckus to try and break it up ... but Nate reached out and slapped him in the face before another guy in Diaz's crew followed up with a punch.
"I get punched from my left side by some big fat dude who don't pack no heat -- I would love to fight that guy, actually."
Diamond says a melee ensued but Nate's crew quickly realized they were outnumbered and retreated.
Now, the Sacramento Sheriff's Dept. says they took reports for a possible misdemeanor battery and will investigate the incident.
Diamond says he thinks Nate's a bitch -- but he doesn't want to prosecute.
Law enforcement sources tell us ... since there were no major injuries, the incident isn't really a high priority for cops.
Nate's camp had no comment.