Cops ID Cardi B Autograph Hound Attackers, Named Persons of Interest
Offset's Crew
Cops Know Who Assaulted Autograph Hound
... All Because of a Stolen Chain!!!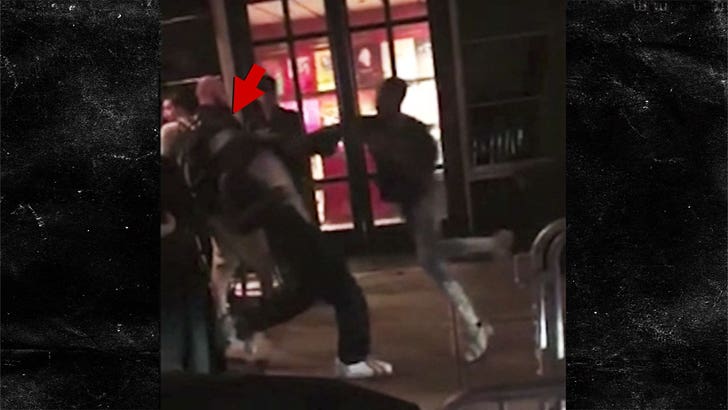 5/8/18
SplashNews.com
The 3 men who beat the crap out of an aggressive Cardi B autograph seeker have been ID'd by cops and TMZ's learned they're now persons of interest.
Law enforcement sources tell TMZ ... the guys are in Offset's crew, but when cops called neither the rapper nor his famous -- and very preggo -- fiancée were cooperating. Investigators had their luck quickly turn ... and it had everything to do with Offset's chain getting stolen from his hotel room.
We're told investigators in that case wanted a list of names of authorized people coming in and out of the Migos rapper's room. When they got that list, investigators handed it to cops handling the assault case. Those cops ran background checks on the suspects, checked surveillance and cross-checked the names on social media.
Sources tell us cops struck gold and found images that matched the same gear they were wearing in the assault captured on camera. We're told the 3 men are currently in Georgia. They're not officially suspects ... at least not yet.
As we first reported ... the autograph seeker has sued Cardi B and Offset alleging their hired muscle is responsible for the attack.
We reached out to an NYPD spokesperson who had no comment.