La La Anthony Demands 'Justice for Junior,' Slain Bronx Teen
La La Anthony
Demands 'Justice for Junior'
... Over Bronx Murder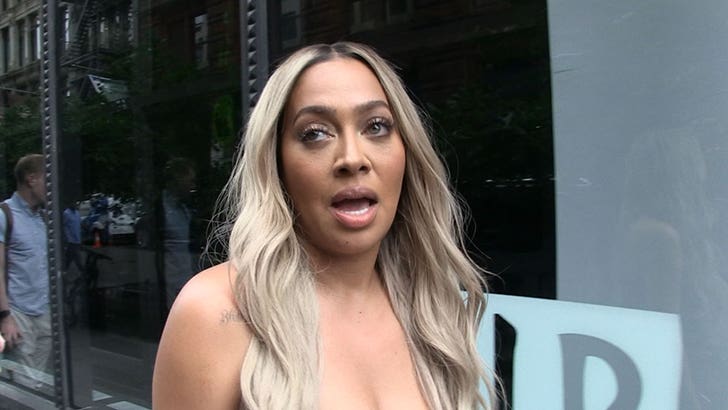 TMZ.com
La La Anthony says meeting with the family of Lesandro Guzman-Feliz (the boy dragged out of a corner store and murdered) was "super emotional" -- but now she wants justice.
As we previously reported, La La and Carmelo Anthony met with the 15-year-old boy's family to help console them after the senseless stabbing. La La was told Lesandro (aka Junior) was a huge Melo fan.
"I have a son and that story really touched me," La La tells TMZ Sports ... "I wanted to do something to make a difference."
So, what now? La La says the mission is simple -- "We want justice for Junior."
"I just want his family to have some kind of peace."
So far, cops have arrested 8 suspects in the slaying -- alleged gang members -- and Junior's mother has called for all of them to get life in prison.
Cops say the alleged killers had mistaken Junior -- a member of the NYPD's police explorer program -- for someone else.