Chuck Liddell Says He's Getting a Huge Check for Tito Ortiz Fight
Chuck Liddell
I'm Getting a Huge Check ...
For Tito Ortiz Fight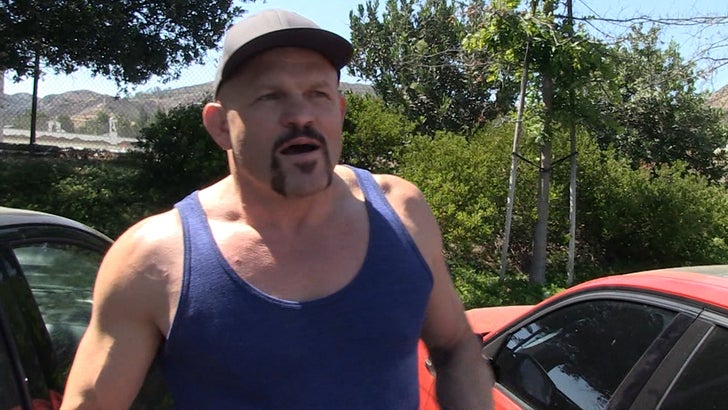 TMZSports.com
Chuck Liddell says he's not just taking the Tito Ortiz fight because he's missing the sport -- telling TMZ Sports he wouldn't have signed on if he wasn't getting a fat ass paycheck.
We broke the story ... the 48-year-old legend hooked up with Oscar De La Hoya to return to MMA for the first time since 2010. Chuck and Tito finally signed their deals last week and Liddell is excited.
"I never get tired of hitting that guy," Chuck told us outside of Sushi Nishi in Calabasas ... "He never stops running his mouth. I really don't like him."
Chuck has scored the W in both of his previous fights with Tito -- and says he's going for the knockout this time around too.
As for the money, Chuck says he's getting paid handsomely -- and the size of his check was a huge factor in his decision to come out of retirement.
"I wouldn't be doing it if I wasn't getting paid well."