Jerry Rice Busts Out Topless Tahoe Stripper Moves Again
Jerry Rice
Busts Out Topless Stripper Moves
... Again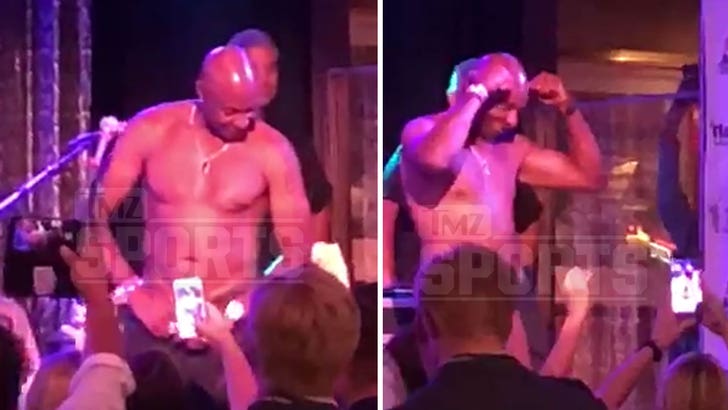 TMZSports.com
Jerry Rice is gunnin' for a new G.O.A.T. title after yet another memorable weekend trip to Lake Tahoe -- Greatest Of All TOPLESS!!
The 49ers legend was back at the annual American Century Celebrity golf tourney earlier this month ... where he stripped off his shirt and got down like Channing Tatum to R. Kelly's "Bump N' Grind."
He danced with a bunch of chicks ... doing some pelvic thrusts and body rolls ... and if this all looks familiar, it's 'cause it is.
So, if you're counting at home ... that's three Super Bowl rings for Rice -- and now three topless performances (that we know of).