Post Malone Backs KSI In Superfight With Logan Paul
Post Malone
Logan Paul Better Watch Out
... 'KSI Looks Tough'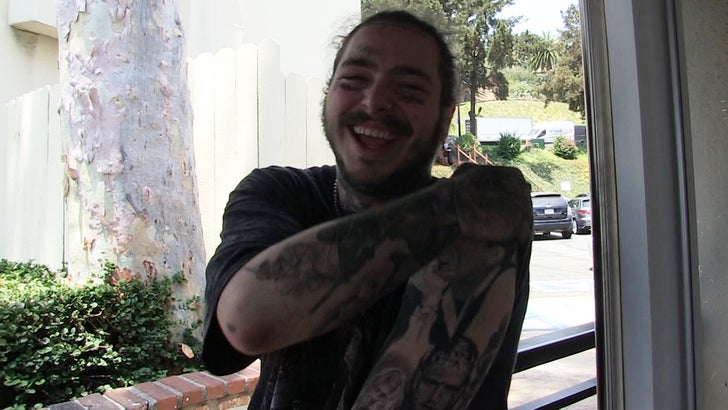 TMZSports.com
The "Better Now" rapper says he's got KSI in the superfight ... telling TMZ Sports if he had to be in one boxer's entourage for the August 25 tilt in England, he's siding with the smaller dude.
"KSI looks tough," Post says. "He's tough. He's undefeated!"
Regardless ... Post says he's trying to attend the fight -- giving more legitimacy to those saying this could be BIGGER than McGregor vs. Mayweather.